Barrick Gold's Kibali ramps production for another record year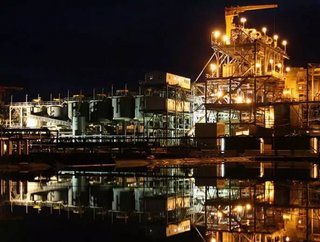 Barrick Gold's Kibali mine beat its 2019 production guidance of 750,000 ounces of gold by a substantial margin, delivering 814,027 ounces in another r...
Barrick Gold's Kibali mine beat its 2019 production guidance of 750,000 ounces of gold by a substantial margin, delivering 814,027 ounces in another record year.
Barrick president and chief executive Mark Bristow told a media briefing here that Kibali's continuing stellar performance was a demonstration of how a modern, Tier One gold mine could be developed and operated successfully in what is one of the world's most remote and infrastructurally under-endowed regions. He also noted that in line with Barrick's policy of employing, training and advancing locals, the mine was managed by a majority Congolese team, supported by a corps of majority Congolese supervisors and personnel.
Already one of the world's most highly automated underground gold mines, Kibali continues its technological advance with the introduction of truck and drill training simulators and the integration of systems for personnel safety tracking and ventilation demand control. The simulators will also be used to train operators from Barrick's Tanzanian mines.
"The completion of the Kalimva Ikamva prefeasibility study has delivered another viable opencast project which will help balance Kibali's opencast/underground ore ratio and enhance the flexibility of the mine plan," Bristow commented.
"Down-plunge extension drilling at Gorumbwa has highlighted future underground potential and ongoing conversion drilling at KCD is delivering reserve replenishment. All in all, Kibali is well on track not only to meet its 10-year production targets but to extend them beyond this horizon."
SEE ALSO
Barrick Gold marks 10th anniversary of Kibali gold mine in the DRC
Barrick announces new discovery at Fourmile project in Nevada
Papua New Guinea aims for bigger share of Porgera mine in JV with Barrick Gold and Zijin
Read the latest issue of Mining Global here
"We're maintaining a strong focus on energy efficiency through the development of our grid stabilizer project, scheduled for commissioning in the second quarter of 2020," added Bristow.
"This uses new battery technology to offset the need for running diesel generators as a spinning reserve and ensures we maximize the use of renewable hydro power. The installation of three new elution diesel heaters will also help improve efficiencies and control power costs. It's worth noting that our clean energy strategy not only achieves cost and efficiency benefits but also once again reduces Kibali's environmental footprint."
Bristow said despite the pace of production and the size and complexity of the mine, Kibali was maintaining its solid safety and environmental records, certified by ISO 45001 and ISO 14001 accreditations. It also remained committed to community upliftment and local economic development. In 2019, it spent $158mn with Congolese contractors and suppliers and in December, it started work on a trial section for a new concrete road between Durba and the Watsa bridge.