Gemfields plc Raises US$33.5m at Inaugural Auction of Rubies from Mozambique Mine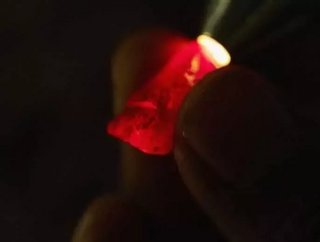 Gemfields plc, the worlds leading supplier of responsibly sourced coloured gemstones, has raised US$33.5m in Singapore from an inaugural auction of rubi...
Gemfields plc, the world's leading supplier of responsibly sourced coloured gemstones, has raised US$33.5m in Singapore from an inaugural auction of rubies from its new mine in Mozambique.
The auction was held in Singapore from June 12-17, 2014 and comprised high and low quality ruby and corundum extracted by Montepuez Ruby Mining Limitada, in which Gemfields has a 75 percent interest, from the Montepuez ruby deposit in Mozambique.
The availability of rough rubies, via Gemfields' highly regarded auction platform, generated considerable market excitement, underpinning robust global demand.
A total of 55 companies placed bids. Of the 62 lots offered, 57 were sold, representing approximately 91 per cent of the market value of the lots offered.
In carat terms, the auction saw 2.03 million carats of ruby and corundum placed on offer, of which 1.82 million carats were sold (representing 90 percent by weight), generating gross auction revenues of US$33.5 million.
The auction yielded an overall average value of USD 18.43 per carat. Cumulative costs incurred at Montepuez to date (including acquisition cost, capital expenditure and operating costs) stand at approximately US$34 million in total.
Ian Harebottle, Chief Executive Officer of Gemfields, said: "We are naturally delighted to announce the stellar results of our first auction of rubies and corundum from Montepuez in Mozambique.
"Importantly, the proceeds of this auction will be fully repatriated to Mozambique, to Montepuez Ruby Mining Limitada, in which Gemfields owns 75 percent and with all royalties due to the Government of Mozambique being paid on the full sales price achieved at the auction."
A considerable number of auction participants were attending a Gemfields auction for the first time. 
Most were from or closely associated with Thailand, which has a deep and long-standing relationship with the ruby trade.
In an important development for the coloured gemstone industry as a whole, buyers from various other locations, including New York, Jaipur, Germany and Israel (many of whom have previously attended Gemfields' emerald auctions), featured significantly at the Singapore ruby auction.
AIM-listed Gemfields announced the proposed acquisition of a 75 percent interest in the Montepuez ruby deposit on June 8, 2011.  Completion of the acquisition, together with the issuance of 25-year licences, was announced on February 27, 2012.
The extraction of ruby and corundum as part of the ongoing bulk-sampling program began in November 2012.
 At March 31, 2014, when Gemfields last provided a quarterly production update, total ruby and corundum extracted at Montepuez since the commencement of bulk sampling stood at 8.2 million carats.