Jaguar Mining: the mining world digs in for a thriller in Brasilia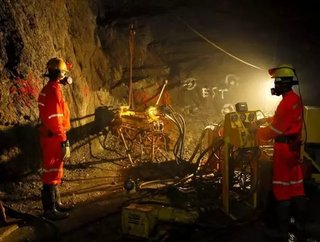 Following a decade of stagnation, will the change of government, combined with the recently launched National Mining Agency, and a rush for copper help...
Following a decade of stagnation, will the change of government, combined with the recently launched National Mining Agency, and a rush for copper help overcome recent setbacks and kickstart a boom? Jon Hill, Vice President, Geology & Exploration at Jaguar Mining, explores the state of play of the industry in Brazil.
Brazil's mining heritage has been dominated by the major players in the global iron-ore and base metals industry, led by Vale, BHP and Nexa Resources. Despite large-scale projects coming into production over the past decade, Brazil has lagged behind in the global race for investment and the development of its mining sector. The likes of AngloGold Ashanti and Kinross have delivered significant gold production, but only limited investment, especially in exploration. The junior exploration sector peaked in 2011 with over 50 junior explorers active in Brazil but fewer than 10 remained in 2018 and struggle to attract investment. When projects have been well managed and capitalised, success stories such as Avanco and Ero Copper have emerged.
With over 30 years' experience in the industry worldwide - and 12 years across Brazil in his previous role as Exploration Manager at AngloGold Ashanti - Jon Hill, Vice President, Geology & Exploration at Jaguar Mining, believes Brazil's mining industry has been stagnant for too long, lacking a healthy balance of junior to mid-tier and major exploration investments. "The past decade has been dominated by bad news stories," he laments. "There has been a lack of support from government agencies, also blurred by corruption scandals and underpinned by antiquated bureaucratic tenement, environmental management and licensing processes which have discouraged investment."
Brazil has undoubted potential to host world class deposits of nearly all mineral commodities, which is why Hill believes the mining sector can underpin economic growth for years to come. However, to unlock that potential regulatory change, Hill cites the recent election bringing Bolsonaro to power as a vote for material change in the way Brazil is managed, rather than a vote for any particular political or social ideology. The recently launched National Mining Agency (ANM) replaces the National Department of Mineral Production and, based on a new regulation of the mining code that gives more legal security, is tasked with 'promoting the management of the mineral resources of the Federal Government, as well as the regulation and inspection of activities for the use of mineral resources in the country.' Is Hill confident this new approach can succeed? 
"Change is welcome because the ANM will have more funding to attract a better quality of professional to look after the sector and remove bureaucracy so the processes of awarding mineral titles and tenements can start flowing again," he says. "The biggest frustration is permitting taking too long. Added environmental restrictions make it difficult to raise money in the junior sector based on this uncertainty."
Brazil plans to auction off 20,000 areas for mining exploration during the first half of 2019, representing a great opportunity for serious explorers, but the ANM will need to address long standing issues, says Hill. "The management of mining and exploration within the so-called border zone, which to date hassterilisedsome 20% of Brazil's prospective surface area, allowing exploration in Indigenous Reserves supported by law, has never been implemented," he explains. Hill argues that regulating the informal mining sector, resolving the copper reserve issue and removing the backlog of tenement applications and reports awaiting decisions by utilising a transparent and agile process is vital to ensure benefits to the sector."It's the state-run environmental agencies which need to talk to the federal ANM," he warns. "There's little interaction. Historically that's brought the industry to a halt and reflects poorly on the previous government which lacked focus on stimulating job growth by attracting investment."
While Brazil's environmental regulations are in line with global norms, the key is communication and stakeholder engagement. Hill notes that taking up to two years to get a license for a drill hole is what's "killing the industry" in Brazil. However, to achieve a sustainable mining sector, he maintains there are no shortcuts and the real challenge is educating people about mining's positives, such as job creation. "Done properly with the right checks and balances mining is actually very low impact relative to say, agriculture which is a major area of environmental focus.The mining industry has to demonstrate it is not going to destroy the Amazon, but will help sustain it while delivering products the world needs."
SEE ALSO:
After the tragedies of the tailings dam failures at Samarco and Brumadinho, the education of stakeholders and the general public will need to increase warns Hill: "There is a general perception the problem is not mining, but the tailings dams built using the upstream lift methodology. The ANM is acting quickly and issuing new regulations to forbid the permitting of new upstream lift tailings dams. However, public opinion in general, and the Brazilian industry itself, are already supporting the move to utilising modern dry stacking of tailings solutions."   
How would Hill assess the sustainability efforts of the industry in Brazil? "It´s not well communicated that the mining industry has been making huge strides in this area globally. For example, any new project will have to be a first world one in terms of compliance... You can't start a new mining project without a good mine closure plan. In Brazil, Jaguar Mining invests heavily in community projects in areas impacted by its mines and has won the social license to operate - these initiatives are now well ingrained into the way any company works in the sector, but Brazil needs to catch up with the rest of the world in terms of how it manages sustainability processes." 
Catching up is also key for the sector to continue its digital transformation; necessary for the industry to remain competitive through the integration of new technologies. "We're seeing interventions in the safety field through remote controlled mining equipment along with cloud-based data management, directional drilling and drone-based change management and monitoring," says Hill who notes Nexa is constructing a new $350mn zinc project in Aripuanã which will be largely automated. In addition, Hill sees internet-based tenement staking as an opportunity for the ANM to raise efficiency and accelerate the industry.
Hill also highlights significant outsourcing of professional level skills as a means of reducing costs amid a returning sense of optimism in Brazil driven by a potential copper boom in the north and, since the election, renewed interest from foreign companies looking for exploration and investment opportunities. The revolution in skillsets needed by the sector will be driven by the majors betting on demand from the electric vehicle (EV) industry for battery metals to drive its fortunes. "The current flavour of the month is copper," says Hill. "But I see nickel, cobalt, graphite, lithium, vanadium, manganese, tin and REE´s as all being coveted by the technology sector in general."
As a result of its complex political and social history, allied to geographical challenges, Brazil is largely un-explored by global standards. Less than 20% of its area is geologically mapped in real detail (better than 1:250k scale) and as such many discoveries of large footprint bulk commodities, like the metals Hill mentions, have been recently found very close to infrastructure - Horizonte Minerals' Araguaia Nickel Laterite Project is a good example of this. "This also highlights the potential to find major new deposits of the commodities that generally have smaller footprints such as gold, platinum and palladium" adds Hill. Advances in remote sensing and airborne geophysics will allow serious explorers to fast track target generation and start placing geologists in the field. Hence the timeline to discovery may well improve on the back of a more agile ANM.
All of which leaves Hill positive about the sector's future in Brazil. "I believe momentum is increasing in exploration on the back of a new government voted in for change and the rising gold price. The industry has had many false starts but is now better positioned, so if the National Mining Agency can demonstrate it is serious about attracting investment, as seen at the last edition of PDAC, then I am quietly confident. The sector needs to be balanced - more junior´s and mid-tiers are required to actively funnel sustainable quality projects through the value chain.If the increasing quantity of expressions of interest in exploration and mining in Brazil being received at my company Exploration Outcomes are any indication of where the sector is heading in 2019, then I am very optimistic looking forward."