[PHOTOS] Toxic waste spills: 4 potential sites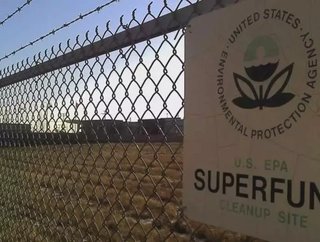 Earlier this month, the EPAs cleanup efforts at the abandoned Gold King Mine in Colorado resulted in the accidental spillage of over three million gallo...
Earlier this month, the EPA's cleanup efforts at the abandoned Gold King Mine in Colorado resulted in the accidental spillage of over three million gallons of toxic waste into the Animas River. The spill, which affected waters in Colorado, New Mexico and Utah, raised levels of arsenic, lead and other toxins in the river while turning the normally vibrant blue water into a mustard-hued color. According to Jennifer Krill, executive director of Earthworks, it was an accident waiting to happen.
"There are a lot of similar disasters waiting to happen, at thousands of abandoned mine sites around the U.S.," Krill told National Geographic.
• Related content: [VIDEO] Abandoned Limestone Mine Converted into World's Largest Indoor Bike Park
In Colorado alone there are an estimated 4,650 abandoned mine sites currently leaking toxic waste. With more than 500,000 abandoned mines in the U.S., the cleanup cost is estimated to be between $20 billion and $54 billion—which doesn't count coal mines.
The following abandoned mines are considered extremely dangerous and pose imminent environmental risk.
Iron Mountain, California
Located east of Redding, California, the Iron Mountain site is considered by many to be one of the most polluted places on Earth. 
The site, which is known to contain water so acidic it could dissolve fabrics and burn skin, has been a Superfund site since 1983 with cleanup efforts continuing at a price of $5 million per year.
Navajo Uranium Mines
During 1944 to 1986, approximately four million tons of uranium ore was extracted from the lands of the Navajo Nation, an area that extends 27,000 square miles and encompasses Utah, Colorado, New Mexico and Arizona.
The EPA estimates there are over 500 abandoned uranium mines in the area that have not been cleaned up and present environmental and health risks.
"Potential health effects include lung cancer from inhalation of radioactive particles, as well as bone cancer and impaired kidney function from exposure to radionuclides in drinking water," writes the EPA.
Oklahoma's Tar Creek
Once home to the largest lead and zinc mines in the world, the Tar Creek site in Picher, Oklahoma is now considered by the EPA to be "one of the most toxic areas" in the country.
In 1983 it was designated as a Superfund site and today more than $150 million has been spent to clean up the site.
Berkeley Pit, Montana
Located in Butte, Montana, the Berkeley Pit is one of the largest Superfund sites in the world. 
The former open pit copper mine, which closed in 1982, is now a toxic lake comprised of heavy metal poisons such as arsenic, lead and zinc.
Stay connected! Follow us on Twitter and like us on Facebook