Progress for Goldplat and the Kilimapesa Gold project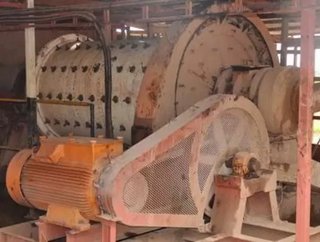 African gold producers Goldplat has announced the successful commissioning of the first stage of the new processing plant at Kilimapesa Gold Limited in...
African gold producer's Goldplat has announced the successful commissioning of the first stage of the new processing plant at Kilimapesa Gold Limited in Kenya.
With a designed capacity of 200 tonnes per day, the plant will consist of a crusher circuit; mills; a thickener; leach tanks; an elution plant as well as a tailings deposition facility.
The project has been split into three stages:
Stage One: commissioning of the plant excluding the crusher circuit, which the company has announced the completion of
Stage Two: installation of the crusher circuit and three additional leach tanks
Stage Three: installation of a second mill and a further three additional leach tanks.
In 2016 a project was announced to install a new processing plant and tailings deposition facility, at a site in close proximity to the Kilimapesa Hill underground mine, to increase production volume and gold production, decrease operating costs, optimise overhead costs and to return Kilimapesa to profitability.
Stage One commissioning began in December 2016 and has progressed on time and on budget. During the latter months of 2016, a stockpile of 6,000 tonnes of crushed ore was created, which is sufficient to feed/supply the plant until the crusher circuit and additional leaching capacity is commissioned. A key cut for the tailings facility has been constructed and tailings are currently being deposited into a borrow pit contained within the final tailings dam footprint. Plans are underway to increase the size of the final tailings facility in the near term to further reduce costs.
As of the end of January 2017, that production is at the planned Stage One rate of 60 tonnes per day, which if maintained, and together with ongoing production from the existing plant, equates to an annualised 4,600 ounces of gold production, compared to the 2,005 ounces of gold produced during the 2016 financial year. At this production rate the mine should be profitable and in a position to begin repaying loans.
Stage Two installation of the crusher circuit and an additional three leach tanks has begun and commissioning is expected during April 2017. At this stage the new plant is expected to process 120 tonnes per day and once the plant is fully commissioned and producing at steady state, an annualised rate of roughly 4,500 ounces of gold is planned. The old plant will continue to produce roughly 2,300 ounces of gold per year as long as tailings capacity exists, resulting in a potential total production rate of 6,800 ounces of gold per year.
Stage Three will be planned and commenced based on the performance of the operation once steady state is achieved.
The new processing plant is scheduled to be opened by the Kenyan Cabinet Secretary for Mining, Honourable Dan Kazungu, during an official opening ceremony on site planned for 16 February 2017.
Gerard Kisbey-Green, CEO of Goldplat said, "Although it is modest in terms of production, we believe it will result in the commencement of sustainable profitability at Kilimapesa. Having achieved a production rate of 60 tonnes per day, following the successful implementation of Stage One, I believe we have already proven that we made the right decision. The team on the ground has done a sterling job in adhering to schedules and to budget and we look forward to progressing to final commissioning in due course."
The January 2017 issue of Mining Global is live!
Follow @MiningGlobal
Get in touch with our editor Dale Benton at [email protected]