Schneider Electric's Partnership for Lithium Mining Project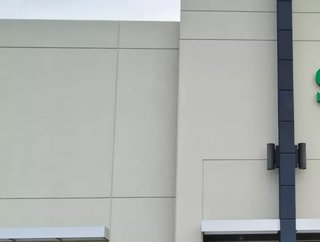 Long-standing partners Schneider Electric and Wärtsilä, have developed a local modular energy solution for the lithium mining industry
Schneider Electric, a multinational industrial giant, Wärtsilä, a marine and energy technology firm, announced they had developed a sustainable modular energy solution that can be used in remote lithium mining. A world-first for the industry. The mining power solution will be offered to global mining companies as a configurable power supply, which can be altered to suit their requirements. The joint venture will provide customers with bespoke power supply, design, power infrastructure build, equipment delivery, installation, digital microgrids operation, and commissioning. 
The Schneider and Wärtsilä Partnership 
Wärtsilä provides smart technology solutions for marine and energy industries. The company aims to maximise environmental compliance by promoting sustainable innovation, total efficiency, and data analytics. 
The collaboration efforts of Wärtsilä and Schneider Electric go back 20 years, as they have worked together on more than 200 projects. The technology consists of microgrid architecture with thermal power generation and energy sources to provide a cost-effective method of power generation with minimal effect on the environment. 
Cost-Reduction and Efficiency in Mining
Based on similar projects, the partner companies believe the solution could reduce the overall capital expenditure by 27%, reduced CO2 emissions by up to 20% - as much as 18,500 tonnes per year, per mine - and a 40% reduction in energy costs in comparison to local off-grid diesel generators. 
Schneider Electric and Wärtsilä spoke about how mining power systems are conventionally designed by engineers and end-users in the mining sector, without the optimisation requited for cost-reduction and reducing companies carbon footprints. "The benefits go well beyond lithium mining," says Vivek Kapoor, Vice President & Regional Segment Leader, Mining, Minerals and Metals Segment at Schneider Electric, to Investable Universe. 
"To create a net-zero future, electric vehicles and renewable energy storage must become more affordable and accessible. This solution will enable mining operators to reduce the environmental impact of their sites and reduce the cost of production. It has the potential to power the next generation of technology and ultimately act as the foundation of a net-zero society."