Supply Chain & Operations
Albemarle sign agreements for lithium expansion in China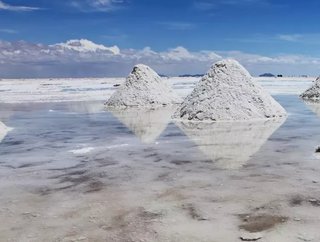 To meet the demands of various sectors, Albemarle plans to expand its Chinese production capabilities and become more sustainable in the process
With the ever-increasing demand for renewable energy and electrified mobility solutions, the lithium mining sector is managing a high production demand. Albemarle Corporation is a leading organisation in the global speciality chemicals industry that plays an instrumental role in the production of lithium resources. 
The organisation has seen exponential growth in lithium production opportunities, as it supports the development of industries, such as the energy sector, electronics and transportation, while actively pursuing further sustainable opportunities to reduce its effects on the environment across its global operations. 
The company has signed new agreements for the expansion of its Chinese lithium conversion capacity. The company recently signed new investment agreements with the Yangtze River International Chemical Industrial Park in the Zhangjiagang Free Trade Zone and the Pengshan Economic Development Park in the Pengshan District. 
'These agreements are important steps in our continued commitment to invest in new capacity that will support our customers' growth plans', says Eric Norris, President of Lithium at Albemarle Corporation. 'We are excited to expand our network of high-quality, battery-grade hydroxide production capacity in China'. 
The investment agreements will allow Albemarle to continue the process of designing, gaining planning permissions and constructing a conversion plant at each of the sites in China, which have targets set for the production of 50,000 metric tonnes of lithium hydroxide per year, per site. With some additional considerations, the sites are expected to begin operations in 2024 following their construction, which will begin in 2022. 
Jac Fourie, Chief Capital Projects Officer at Albemarle, says, 'We are excited to work with our local teams in China to deliver Albemarle's next-generation lithium hydroxide plants. [...] These projects represent the next step in our Capital Excellence Program to capture benefits in speed to market, lower capital intensity, lower product cost, and improved sustainability'.

For more mining insights, check out the latest issue of Mining Global Magazine.