Supply Chain & Operations
Anglesey share prices support its Parys Mountain project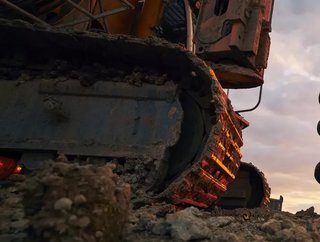 Anglesey Mining moves to the next stage of its Parys Mountain project thanks to a successful listing on the London Stock Exchange
Anglesey Mining Plc is a UK-based mining company, carrying out exploration and development work across Wales, Sweden and Canada. The company was established in 1984 and has since been listed on the London Stock Exchange (LSE), and is currently working on its Parys Mountain project, proving to be highly lucrative in terms of its copper, lead, silver, gold, and Polymetallic zinc deposits. 
Anglesey announced it has raised enough funds to continue its work on the Parys Mountain project as well as the next stage of its Grängesberg iron ore operations in Sweden. With its shares hitting 3.4 pence each on the LSE, the company will benefit from £768,000 of capital from trading, of which, Chief Executive Officer, Jo Battershill endorsed £53,000. 
'I am very pleased with the funding for a number of reasons', Battershills says. 'Firstly, the strong demand demonstrates a genuine investor interest in seeing the Parys Mountain and Grängesberg projects advanced through to their next stages of development'.
'The initial infill programme [at Parys Mountain] will enable us to convert the remaining portions of the White Rock Zone into the higher confidence Indicated Resource category and provide important geotechnical and metallurgical data, which will provide critical information feeding into the Feasibility Study in 2022. [...] For Grängesberg, we are pleased to appoint Micon International to complete the PEA, which I believe will demonstrate just how significant that opportunity could become'. 
To kickstart the next stage of the Parys Mountain project, Anglesey has sourced a drilling contractor to complete an infill programme at the site, which is expected to begin within the next three-to-four weeks. While the drilling takes place, the company will also begin its environmental impact study at the site. 

For more mining insights, check out the latest issue of Mining Global Magazine.