Supply Chain & Operations
Aurelius Minerals Completes Successful Canada Mine Surveys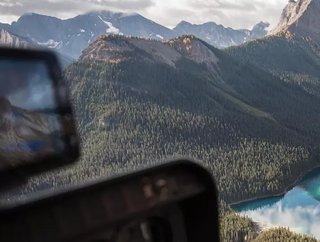 Mining Global magazine discusses Aurelius' successful completion of mine surveys and what this means for gold mining operations in Nova Scotia
Mine exploration requires significant amounts of time, money and - historically - a high level of expertise. New technological developments support companies to carry out efficient explorations programmes to keep the mining industry moving. Aurelius Minerals has completed two advanced exploration programmes in Canada, which utilised different methods of operation.
What is the Importance of Mining Exploration? 
Mining exploration is a crucial stage in gold mining. It involves carrying out a range of activities to determine if there are resources available in a specific area and whether there are enough resources to warrant a new mining site. 
Aurelius Minerals has now completed two different types of mine exploration projects in Nova Scotia. The first involved a HeliGT, which is a magnetic airborne geophysical survey, carried out to assess the likelihood of more available gold sources across the entire Aurelius properties. The reason HeliGT surveys are effective is that they can detect magnetic minerals that are associated with gold - that are usually concentrated around the anticline.
The second was a high-precision borehole Optical Televiewer programme at the Aureus East and West projects. This programme utilises a downhole probe, which captures detailed photography and records structural components surrounding drill holes. This method gathers key information to map out the main geological structures and contacts to provide insights into new gold deposits. 
A Successful Phase of Mining Development
The success of these two surveys marks an important step for Aurelius Minerals as it looks to further expand its gold mining operations. Mark N J Ashcroft, P.Eng, President and Chief Executive Officer at Aurelis Minerals Inc., says, 'On the back of our incredibly successful Phase 1 exploration program, and to support our ongoing Phase 2 efforts, we have completed the two advanced programs to enhance our ongoing targeting efforts to further unlock the gold potential of our properties. We have identified significant gold mineralisation thus far and look forward to further success'.
Thanks to the success of the first stage of the survey - at the Aureus East project, the second phase is now underway to collate more information on possible gold deposits in the previously determined zones. 
'We are really excited to have carried out these important studies; the results will provide us with critical data to support our drilling strategy', says Jeremy Niemi, Vice President of Exploration at Aurelius Minerals. 'Our properties are under-explored and offer great opportunities to find more gold. There are strong indications of multiple gold trends adjacent to our known gold zones, especially at Aureus East and West. The airborne survey allows us to quickly identify potential new trends and provide our team with prioritised corridors to carry out focused ground exploration. In addition, the Televiewer survey provides a new level of detail that will substantially refine our interpretation of the geology hosting our gold'.