Supply Chain & Operations
Australian Goldfields to be rebranded Oz Lithium Corporation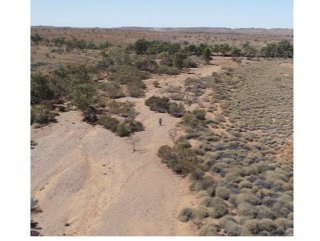 Australian mining company holds three separate tenements that hold promise for lithium exploration, all located in the Pilbara Region of Western Australia
Australian Goldfields is to be rebranded Oz Lithium Corporation to reflect its new strategic focus on lithium.
The company holds three separate tenements that hold promise for lithium exploration, all located in the Pilbara Region of Western Australia.
Pilbara Area lithium activity
In 2017, Mineral Resources Wodgina Lithium Mine began production of one of the world's largest, hard rock lithium operations
Pilbara Minerals Pilgangoora lithium operation, and Global Lithium Resources Marble Bar Lithium Deposit, are also located in the Pilbara mining region
December 2021, Chilean lithium producer SQM announced a joint venture with Kalamazoo Resources on KZR's Dom's Hill Lithium Project
The AUGF Cuprite West and Cuprite East Projects are strategically located on either side of the KZR Dom's Hill Property
Australian Goldfields delivers a sizeable prospective lithium and gold footprint, comprising seven tenements split up into five distinct projects: Cuprite West & East, Beatons River, Tyche, and Fortuna & Nortia in the Pilbara region.
The Nortia Project comprises 19 blocks totaling 5,510 hectares, 30kms east of the historic mining town of Nullagine. On a reconnaissance visit in February, five pegmatite float samples were obtained from the south-west portion of the claim group. All five ran anomalous values of lithium ranging from 8.3 ppm Li to 74.1 ppm Li. The source for the float could be a pegmatite body with higher lithium grade facies.
The Cuprite East (6,936 hectares) and Cuprite West (2,980 hectares) Projects surround the Kalamazoo / SQM joint venture noted above. A recent 1,246 soil sample program was completed with results expected in the near future.
The company has retained Perry Remote Sensing,of Denver, Colorado, to conduct a digital satellite analysis program on the Nortia, Cuprite East and Cuprite West Projects. The intent of the program is to provide target information for a planned future ground program.
The image analysis program will include mineral modelling of surface exposures that may indicate pegmatites, including lepidolite and other varieties of muscovite that often characterize pegmatites. This will be combined with high-spatial resolution (or Hi-Res) satellite imagery that can enhance exposed fault zones and dikes, which further may constrain locations and provide targets for the upcoming field program.
Currently, almost all lithium mining occurs in Australia, Chile and China. Australia lies in second spot behind Chile with 5.7mn metric tons of lithium reserves, according to McKinsey.