Supply Chain & Operations
Australia's peak industry body for the METS sector: AustMine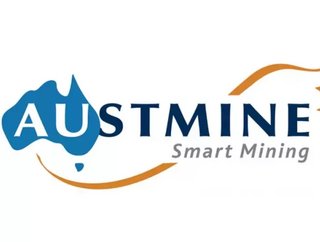 Austmine is the peak industry body in Australia for the mining equipment, technology and services (METS) sector and is proud to lead such a dynamic and...
Austmine is the peak industry body in Australia for the mining equipment, technology and services (METS) sector and is proud to lead such a dynamic and innovative sector. The organization promotes the advancement and competitive positioning of Australian technology and collaboration and innovation in mining and resources. Austmine has been in existence since 1989 and has grown significantly over the past two and a half decades.
The organization currently has over 300 corporate member companies, made up of large OEMs, Engineering Firms and major contractors, innovative SMEs across technology, services, software and equipment and exciting start-ups. Their vision is to make Australia the true global hub for METS and continue to create opportunities for members globally.  
• Related content: Report: uranium could provide $9.5 billion in economic benefits to Australia
In 2015, Austmine conducted a national survey of the METS sector, as an update to our 2012/2013 survey which discovered METS was a $90 billion a year industry, employing over 340,000 people.
Naturally the state of the market has evolved significantly since our original survey, so in 2015 Austmine focused on how METS companies were adapting to and evolving in light of the current mining industry.
The big focus for many is currently on the customer and reinforcing existing relationships, whether with the end client (67 percent of companies work directly with the miners), or a partner/contractor. Others however see expansion as the key driver; new industries being targeted are oil and gas, infrastructure and renewable energy; new geographies are the top strategy for some, with the six most successful export regions for Australian METS being Indonesia, USA, New Zealand, Philippines, Chile and PNG. 66 percent of Australian METS now export, vs. 55 percent in 2013.
• Related content: Rio Tinto goes solar at Weipa mine in Australia
"We are pretty proud of our METS sector in Australia and rightfully so. It is a globally focused, highly innovative, world leading sector," said Chris Gibbs Stewart, CEO of Austmine. "The Australian Federal Government has recognized the importance of METS and this year the METS Growth Centre will be launched which will provide a platform for collaboration and bring together industry leaders to solve the big issues which the industry is facing.
This will be a very important initiative as Austmine believes that collaboration is the key – both from a strategic and tactical point of view. A close working relationship and open dialogue between miners and suppliers is needed to not only look at today's issues, but to look further down the road and really understand where we will be in 10 or 20 years' time.
"Without a doubt miners are facing unprecedented challenges, and now more than ever the METS sector is critical to the on-going sustainability of mining."
Over the last year, Austmine has been fortunate enough to work closely through events with Rio Tinto, Gold Fields, CMOC Northparkes, Anglo American, Roy Hill, Sirius Resources, PanAust, Glencore, Peabody Energy, AngloGold Ashanti, Newcrest and more, providing our members direct access to senior decision makers within these organizations.
Innovation is one of Austmine's core values and a fundamental value the sector needs to embrace in order to remain competitive and increase productivity in the future. 63 percent of companies surveyed reported that innovation was core to their business strategy, driven mostly by a need to remain competitive, but also due to a direct customer request, or a desire to improve internal efficiencies or cost management.
Austmine drives and recognizes innovation through our biennial innovation awards, our themed events and webinars and their Innovation Champion profiles, amongst a range of other initiatives currently in planning stages.
Stay connected! Follow us on Twitter and like us on Facebook