Supply Chain & Operations
Barclays Busted with $44 Million Fine over Gold Pricing Fix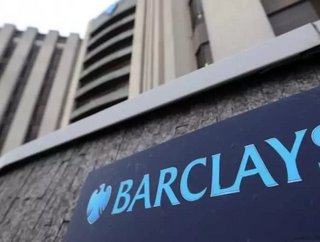 Barclays has been slapped with a £26 million($43.8 million) fine by a British financial regulator after allowing a trader to manipulate gold price...
Barclays has been slapped with a £26 million ($43.8 million) fine by a British financial regulator after allowing a trader to manipulate gold prices at the expense of a customer. The fine comes exactly one day after the bank was fined for rigging Libor interest rates in 2012.
Financial Conduct Authority, the regular who issued the fine, said Barclay failed to "adequately manage conflicts of interest between itself and its customers as well as systems and controls failing, in relation to the gold fixing" between 2004 and 2013.
The FCA also fined the former Barclays trader, Daniel James Plunkett, and barred him from participating in any regulated financial activity. The FCA said Plunkett profited at the expense of a customer, who was later fully compensated by Barclays.
"A firm's lack of controls and a trader's disregard for a customer's interests have allowed the financial services industry's reputation to be sullied again," said Tracey McDermott, the FCA's director of enforcement and financial crime.
"Traders who might be tempted to exploit their clients for a quick buck should be in no doubt – such behaviour will cost you your reputation and your livelihood."
According to FCA reports, Plunkett sent an email on June 28 to commodities colleagues saying that he was hoping for a "mini puke" the following day. Plunkett reportedly fixed the price in order to avoid the payment of $3.9 million to a customer under an option, which helped advance his own trading book by $1.75 million.
The incident occurred on June 28, 2012, a day after UK and U.S. regulators fined the company $450 million over attempted Libor rigging.
"Plunkett's actions came the day after the publication of our Libor and Euribor action against Barclays. The investigation and outcomes in that case meant that the firm, and Plunkett, were clearly on notice of the potential for conflicts of interests around benchmarks," McDermott said.
Barclays Chief Executive Anthony Jenkins is working to restore the bank's bad reputation after a series of scandals and criticism in recent years.
"We very much regret the situation that led to this settlement," Jenkins said in a statement. "Barclays has undertaken a significant amount of work to enhance our systems and controls and is committed to the highest standards across all of our operations."
Barclays is the first bank to be fined over attempted manipulation of the 95-year old London gold market daily fix.