Supply Chain & Operations
BHP strikes in Chile threaten global copper output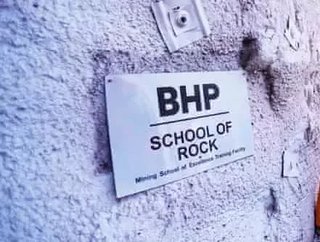 BHP workers at a copper mine in Chile have rejected the company's most recent contract offer, threatening to strike and put global copper supply at risk
As the global copper market tightens, the industry looks with anxiety toward the looming disruption at the world's largest copper mine in Chile. Owned by BHP, La Escondida copper mine saw its workers vote to reject the company's most recent contract offer by an unbelievable 99.5% following accusations that BHP was offering "large one-time bonuses in exchange for longer hours and new demands" to increase both productivity and profits. If an agreement is unable to be reached in the coming days, a strike with the potential to damage copper supply globally is likely to take place. 
The Escondida copper mine is crucial to the global production of the metal. Last year, the mine produced around 1.2 million metric tons of copper and was responsible for almost 6% of the world's copper supply. 
BHP under pressure for profits
Copper is an essential contributor to BHP's success. Contributing around US$7.1mn of the company's US$25.6mn revenue in 1H21, the Escondida mine strike would be a big blow to the miner's 2021 production and profits. According to BHP, the Escondida mine is responsible for churning out around 1,068kt in FY '21 with the potential for 1,080kt in FY'22. But with copper prices already in a precarious position - and spot prices rallying nearly 4% in the last fortnight from US$9,300p/t to US$9,700p/t - BHP is keen to avoid any unnecessary disruptions to its operations, particularly one as high-profile and valuable as Escondida. 
Eleni Joannides, an analyst at commodities consulting firm Wood Mackenzie, points out that "any significant impact on the market and thus prices will depend on whether there is a walkout in 10 days or not. 
At current prices, Escondida negotiations appear to be built into the market."
Chilean Union refuse to budge for BHP's bid to stop a strike
By law, the Chilean workers are required to continue working during a period of mediation for up to 10 days, which BHP hopes will provide enough time to reach a deal. However, the union at La Escondida insists that it will not be swayed by the company's proposals which it believes will provide better conditions and attractive benefits for its staff and BHP as a whole.
"We hope that this strong vote will be the decisive wake-up call for BHP to initiate substantive discussions to reach satisfactory agreements if it wants to avoid a lengthy conflict that could be the costliest in the country's union history," the union said.