Supply Chain & Operations
Brazil mining sector sees strong growth in Q3 2020 - IBRAM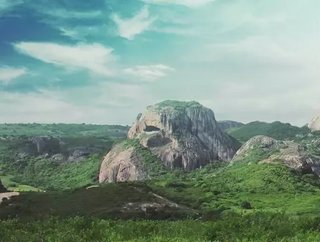 Total industry revenues reached £6.8bn for July to September, while output reached 288Mt, up from 212Mt in Q2 and above 281Mt posted in Q3 2019...
Rising commodity prices, growing demand from China, positive foreign exchange effects, and an upturn in investments have helped drive Brazil's mining sector in the third quarter of 2020, according to a report by the Brazilian Mining Association (IBRAM).
Total industry revenues totalled £6.8 billion for July to September, while output reached 288Mt, up from 212Mt in the second quarter, and even above the 281Mt produced during the same period in 2019, the report adds, pointing out that this hinted towards a brighter outlook for the remainder of the year.
The report adds that in the year to September, sales reached £17 billion, down from £20.75 billion in the same period in 2019. Iron ore accounted for 63 percent of Q3 revenues (£4.33bn), followed by gold (13 percent), copper (six percent), dolomitic limestone (three percent), bauxite (two percent) and phosphate (one percent), IBRAM's report says.
In Q3 2020, the biggest increase in revenues compared to Q2 was in dolomitic limestone (+54 percent), followed by iron ore (+37 percent), gold (+ 22 percent), phosphate (+22 percent) and copper (+6 percent). Bauxite revenues were down 17 percent.
With regards to exports and imports, Brazil's mining trade balance reached a surplus of £7 billion, which is equivalent to 45.5 percent of the country's total trade surplus in the period. According to IBRAM, iron ore exports totalled £8 billion (108Mt tons) in the quarter and mining imports were £989.1 million (9.3Mt).
Approximately £28.1 billion in mining capex is expected for 2020-2024. Of that, iron ore is expected to account for 40 percent and bauxite 22 percent, the association states, adding investments for minerals used in the manufacture of fertilizers will reach 17 percent of total capex and investments in copper projects, 5.4 percent.
IBRAM also said that from January to August the mining and minerals sector created almost 3,000 direct jobs, giving a total of almost 180,000 posts, with monthly growth being recorded from May onward.
The perspectives for the coming months are also positive.
"The outlook for the coming quarters is to maintain the upward curve in these indicators, provided, of course, that the pandemic or other factors do not interfere with industrial performance in Brazil and in ore-buying markets," says Flávio Penido, IBRAM CEO, in the report.
According to Penido, the recent official launch of the federal government's mining and development program is a positive step to attract long-term investments, as it sets out goals for planning and implementation of sustainable mining projects. 
Penido asserts that the development and expansion of the mining industry in Brazil in the coming years "will take place in a responsible and sustainable way" with increasingly positive indicators in terms of sustainability, operational safety and relationships with communities, among other factors.