Supply Chain & Operations
Bright outlook for Lion One Metals in Fiji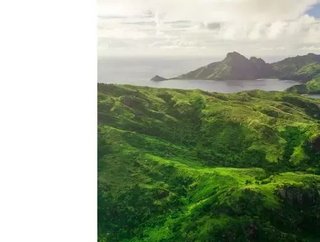 Deep holes deliver high-grade intercepts well below the existing resource...
Lion One Metals may have even more reason to smile with its "flagship asset" after announcing high-grade gold results from two recently completed drill holes at its 100 percent controlled Tuvatu alkaline gold project on the Fijian island of Viti Levu.
Hole TUDDH514, a north-oriented diamond drill hole completed to a depth of 1,014.8m, tested an area approximately 100m vertically underneath and approximately 7m along strike from a deep high-grade lode (12.7m grading 55.43 g/t Au in hole TUDDH500) encountered by Lion One late in 2020.
Two high-grade lodes were intersected in TUDDH514, 24m grading 13.31 g/t Au beginning at 495.60m including 0.35m grading 64.40 g/t Au and 3.47m grading 20.71 g/t Au beginning at 706.94m including "an exceptionally high-grade subinterval" of 0.23m grading 294.50 g/t Au.
This hole also encountered a narrow intercept of 0.35m grading 10.52 g/t Au at a depth of 983.15m, the deepest mineralized intercept ever encountered at Tuvatu.
Dr. Quinton Hennigh, technical advisor to Lion One, said: "This is a big step-out and gives us high confidence we have discovered a significant root structure below the Tuvatu lode system. 
"In addition, this hole encountered a somewhat shallower high-grade intercept of 2.24m grading 13.31 g/t Au on a second deep-rooted lode. For a system that hosts approximately 2,500-3,000 oz of resource per vertical meter, seeing these deep holes deliver such high-grade intercepts well below the existing resource is encouraging."