Supply Chain & Operations
Caledonia Mining sets new gold record as earnings double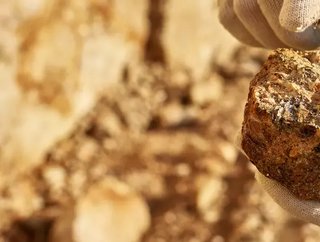 Caledonia Mining hits a new gold production record as its earnings double in under three months and revenues rise by over 30% to US$30mn
They say records are meant to be broken, and that's exactly what Caledonia Mining has achieved. In under three months, the company has surpassed its gold production targets for a second quarter, doubling its earnings in a bout of golden success that has seen a jump in Caledonia's revenues. 
The second quarter saw a fantastic 16,710 ounces of gold produced, an increase of 24% year-on-year, with underlying earnings leaping from a modest US$6.9mn to an impressive US$14mn, seeing Caledonia's revenues grow to a total US$30mn - an increase of 31%. 
"Higher production, lower costs, and a higher gold price resulted in a significant increase in the underlying profitability of our business with gross profit increasing by 51 per cent compared to the comparable quarter in 2020," says Steve Curtis, Chief Executive at Caledonia Mining. 
Golden haul as Caledonia surpasses mining production targets
The company also revealed further success following 5,995 ounces of gold produced in July, yet another increase in its average monthly output. However, its faith is placed in its Blanket mine in Zimbabwe, which the company is confident it can achieve the production of 61,000 to 67,000 ounces of gold this year. 
Curtis continues: "Production in July was slightly less than 6,000 ounces of gold, which demonstrates that Blanket continues to ramp-up production towards the target rate of 6,700 ounces per month that is required to achieve the production target of 80,000 ounces per annum from 2022."
Caledonia's gold production record, which saw over 165,000 tonnes of ore mined in total, was lifted by the contribution of the Central Shaft that was commissioned earlier this year. But, despite the ongoing record-breaking success, Caledonia says a lack of satisfying exploration results from the Glen Hume property, also located in Zimbabwe, means it has opted to avoid exercising an option over the project. 
Caledonia focuses on strategy as it advances production
"Net profit was adversely affected by the impairment of the Glen Hume exploration asset following the board's decision not to proceed further with this project because the property does not meet Caledonia's strategic requirements in terms of size, grade and width," Curtis reveals. 
"Our immediate strategic focus continues to be to increase production to 80,000 ounces in 2022, while undertaking further exploration and development with the objective of extending the life of mine beyond 2034, thereby safeguarding and enhancing Blanket's long-term future."
The company is set to explore mineralisation at Zimbabwe's Connemara North, adamant that its focus on Zimbabwe's potential for continued gold production success is well-placed.