Supply Chain & Operations
Capital signs largest contract with Sukari in Egypt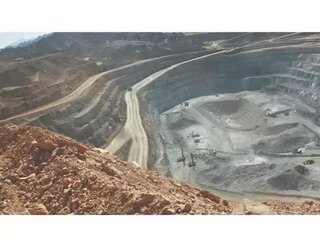 Mining services company enters into a conditional open pit waste mining services contract with Sukari Gold Mines and expands existing drilling contract...
Capital Limited, a mining services company focused on Africa, has entered into a conditional open pit waste mining services contract with Sukari Gold Mines, and expanded its existing drilling contract with Sukari.
Sukari is the operating company for the Sukari Gold Mine in Egypt, one of the largest gold mines in Africa and the principal asset of Cetamin.
In a statement, Capital Limited says that collectively the Sukari contract and amended agreement are anticipated to deliver incremental revenues of £175.8 million to £194.5 million over a four-year period commencing January 1 – representing the largest award of new business in the company's history.
"The winning of the tender for the Sukari open pit waste mining contract is a significant milestone for Capital – it is the largest contract win for the Group since inception, adds substantial scale to our mining services division, as well as providing revenue diversification from our drilling services business," says Jamie Boyton, executive chairman of Capital Limited. 
"We are also pleased to have increased the scope and scale of our existing drilling contract. Having operated at the Sukari mine since 2005, which started commercial gold production over a decade ago, Capital is pleased to be deepening further its strong client relationship with Centamin in assisting with the generation of significant value to Centamin over the medium and longer term as the Sukari mine enters its next phase of gold production," he adds.
The statement also announces a proposed placing to raise gross proceeds of approximately £22 million before expenses, via the issue of an aggregate of approximately 38.5 million new common shares in the company at a price of 58 pence per share. The placing is to be conducted by way of an accelerated bookbuild process, launched with immediate effect.
"The proposed fund raise provides Capital with the opportunity to broaden and deepen its shareholder register. Both the equity raise, and the mining services contract will further consolidate Capital's position as one of the leading mining and drilling services operators on the African continent. The Capital team is looking forward to mobilising the required equipment and operational staff to start the work required at Sukari," says Boyton.
Joh. Berenberg, Gossler & Co. KG, London Branch and Tamesis Partners LLP are acting as Joint Bookrunners in relation to the placing, the statement says.
The Sukari Contract and the issue of the Placing Shares are subject, inter alia, to shareholder approval.
A circular containing a notice of General Meeting will shortly be posted to shareholders and placed on the company's website. 
The Amended Sukari Drilling Contract, effective January 1, is not subject to shareholder approval or any other conditions precedent, the statement concludes.