Supply Chain & Operations
Is Coal Still Burning With Success?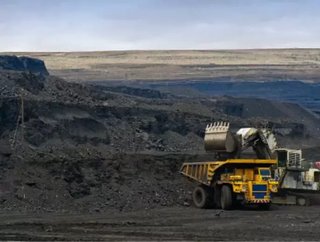 By Amy Morin Coal still remains a vibrant industry for the United States. Although there have been concerns about pollution caused by mining, transport...
By Amy Morin
Coal still remains a vibrant industry for the United States.
Although there have been concerns about pollution caused by mining, transporting and burning coal, it remains a popular energy resource for the United States and the rest of the world.
The State of the Coal Industry
The demand for coal globally has remained on the rise.
Since 2000, coal consumption has grown faster than any other fuel, according to the World Coal Association. The largest coal consumers are the United States, China, India, Russia and Japan.
Many countries depend on the importation of coal. China, for example, imports large quantities of coal for its electricity as well as for steel production.
Coal and the United States
The United States contains about one-quarter of the world's coal reserves. In 2012, the United States produced over a billion short tons of coal. The majority of the coal produced in the United States is used by U.S. power plants to generate electricity.
Coal use has declined over the years. Historically it has been the largest sources of electricity generation. However, that number declined to just 37 percent in 2012 when some power plants began relying more on natural gas because of its lower price points.
Although coal is produced in 25 states, the majority of coal mining takes place in Wyoming, Kentucky, Pennsylvania, Illinois and West Virginia. Wyoming produced about 39 percent of all the coal mined in the United States, according to the U.S. Energy Information Administration.
Benefits of Coal
One of the main benefits of coal for the United States is its ability to produce it. It can help reduce the reliance on foreign fuel sources.
It also provides jobs to a lot of Americans. Mining, transporting, cleaning, burning, and exporting coal provides many jobs.
Historically coal has been relatively inexpensive compared to other energy sources. Although, natural gas prices have declined lately, making natural gas even more affordable than coal.
Concerns About Coal
The main problem with coal is the impact it has on the environment. Mining and producing coal creates air and water pollution.
Coal production needs large quantities of water and whenever water comes in contact with coal, it can leave behind heavy metals like lead and arsenic. Polluted water can affect both wildlife habitats and people who come in contact with the water.
When coal is mined, transported, cleaned and burned, it produces greenhouse gases. Coal produces more pollution than any other fuel, according to the U.S. Environmental Protection Agency (EPA).
Outlook for Coal
The future of coal largely depends on environmental policy.
If the United States adopts policies that restrict carbon dioxide emissions, it could greatly raise the price of coal.
This may be mitigated by new technology that can help capture carbon dioxide before it is released to the atmosphere. However, it's unclear how much this technology may cause and when it would be readily available.
For now, coal remains in high demand in the United States and around the world. Its future, however, remains uncertain due to the environmental impact it has on mankind.
About the Author: Amy Morin writes about psychology, business, and real estate related topics, such as finding Texas real estate.