Supply Chain & Operations
Concerns over Afghanistan's possible US$3tn mineral wealth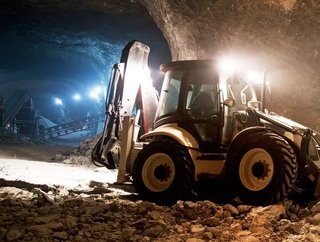 With the humanitarian crisis in Afghanistan drawing global media attention, mining experts raise concerns over the country's US$3tn mineral wealth
The chaos unfolding in Afghanistan following the Taliban takeover is dominating headlines around the world. Yet experts in the mining industry are focusing past the dreadful images and devastating stories and are voicing concerns over the future of the country's mineral wealth. A wealth that a previous mining minister for Afghanistan claimed could be worth up to US$3tn. 
Afghanistan is potentially sitting on an extortionate amount of untapped mineralisation. A 2010 report undertaken by US military experts and geologists stated the wealth of the country's precious metals could be one of the greatest globally. On top of holding an abundance of iron, copper, gold, and cobalt, the country in crisis owns one of the largest - if not the largest - lithium reserves in the world. And with pressure mounting on the electric vehicle and renewable energy industry to combat the climate crisis, the potential to gain a colossal output advantage of some of the most in-demand metals needed for sustainable innovation means the industry is unwilling to brush aside Afghanistan's mining potential. 
Worries over the Taliban's plans to profit from mineralisation
As one of the world's poorest countries, the sheer amount and variety of metal resources Afghanistan holds offers the attractive possibility to drastically change the country's economy. However, this will continue to remain nothing more than 'potential' for as long as conflicts continue. 
"I wouldn't, and couldn't, invest in Afghanistan with the Taliban running the country," says Ben Cleary, Chief Executive of Tribeca Investment Partners. "China would be the only potential buyer."
Yet, even with the knowledge of the copious amounts of mineralisation lying underground, the country has never succeeded in utilising it as a source of profit. Corruption, safety, and security concerns have all played roles in pushing down any possible plans for Afghanistan to convert the opportunity to economic betterment. 
An abundance of metals tease trade deals despite the conflict
"I think most of the world's financial system is applying some fairly stringent ESG lenses now over investments in that sector," notes Daniel Hynes, Senior Commodity Strategist for ANZ. "It would be a pretty difficult project to get underway considering all the hurdles."
Concerns have also been raised over the extent of the Taliban's knowledge regarding the mineralisation and its wealth, and whether the militant group plans to use Afghanistan's US$3tn potential to establish trade relations with countries who seem more than willing to look past their differences in order to gain valuable resources. Supposedly, China is ready to discuss future "friendly relations", with the country already owning a 30-year lease to mine copper in Afghanistan's Logar zone.