Supply Chain & Operations
Copper Mountain Mining hits 2020 sustainability targets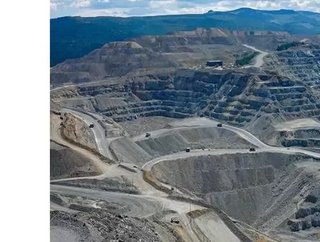 Canadian copper miner secures AAA and AA ratings under Canadian Mining Association's Towards Sustainable Mining standards...
Copper Mountain Mining Company, the Canadian-based copper mining company with operations in Canada and Australia, has achieved its 2020 sustainability targets, having secured an AAA rating for its Aboriginal and Community Outreach, and an AA rating for Safety and Health under the Canadian Mining Association's Towards Sustainable Mining (TSM) standards.
The external verification was completed by an independent and certified TSM Verification Service Provider for TSM requirements, according to a statement. The company has wholly adopted the TSM standards and already achieved an AA rating for its Tailings Management. 
Copper Mountain is targeting at least an A rating on the remaining TSM protocols by the end of 2021. These protocols include: Biodiversity Conservation Management, Crisis Management Planning, Energy Use and GHG Management, Child and Forced Labour Free Certification and Water Stewardship.
"We set a target at the beginning of this year to achieve at least a 'AA' rating in these categories and we exceeded our goal," comments Gil Clausen, Copper Mountain's president and CEO. "We take our ESG commitments seriously at Copper Mountain, and our progress demonstrates that commitment. Setting and achieving these TSM targets is just one example."
"Another initiative that is currently underway, is our plan to trial electric trolley assist, which has the potential to replace diesel consumption in our haulage fleet with hydroelectricity, thereby reducing Greenhouse Gas emissions. We are currently partnered with Komatsu/SMS, ABB, the BC government, and BC Hydro to advance this trial," Clausen says. 
"Through hydro electrification and capacity increases, we plan to reduce our carbon intensity by over 50 percent in five to seven years as we aim to be net zero by 2035. So not only will Copper Mountain be producing the metals that drive a green economy we will deliver that value the right way."
The company adds that it is committed to transparent and continuous discourse on its ESG programs and that will continue to work on its TSM progress and ESG initiatives.
Copper Mountain's flagship asset is its 75 percent owned Copper Mountain mine located in British Columbia, near the town of Princeton, which produces approximately 90 million pounds of copper equivalent. 
The company also has the development-stage Eva Copper project in Queensland, Australia, as well as an extensive 2,100sqkm highly prospective land package in the Mount Isa area.