Supply Chain & Operations
Cornish Metals: tin-copper project ramps resource estimate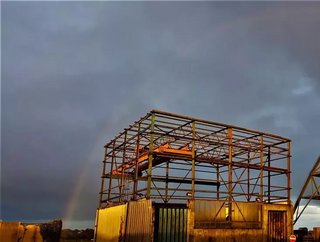 Cornish Metals releases updated resource estimate for South Crofty tin-copper mine in Cornwall, UK showing it to be 10% richer than anticipated
Cornish Metals has updated the resource estimate for its South Crofty project in Cornwall, UK. The Canadian junior, formerly known as Strongbow Explorations, has been working to re-open the mine which closed in 1998 following over 400 years of continuous production.
Additional sampling revealed the tin-copper mine to be 10% richer in indicated resources of tin for the lower mine to 2.08 million tonnes. The updated mineral resource estimate also showed a near 130% gain in inferred tin resources at the lower mine to 1.94 million tonnes.
Cornish Metals contributing to the green economy
"We are very pleased with the outcome of this new Mineral Resource Estimate, which shows a material increase in both tonnage and contained tin in the ground at South Crofty," commented Richard Williams, CEO of Cornish Metals.
"Following on from our successful surface drilling campaign in 2020, where we intersected high-grade tin mineralisation below the historical workings, this new Mineral Resource Estimate confirms our belief in the resource expansion potential at South Crofty."
"Coming at a time when governments around the world are increasingly focussed on reducing carbon emissions, enhancing security of supply of critical minerals, investing in technology and developing the green economy, this is a further demonstration that Cornwall has the potential to become a significant tin producer once again and make a valuable contribution to providing the responsibly sourced technology metals that we need to meet our climate change goals."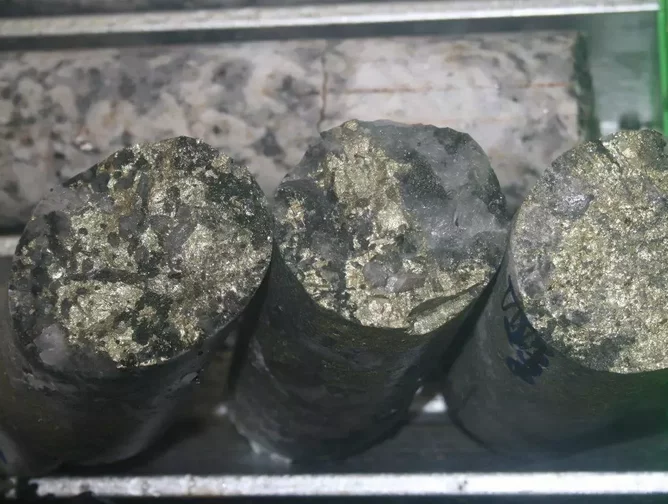 Cornwall at the epicentre of the UK mining industry's renaissance
The UK's Department of International Trade (DIT) has identified Cornwall's mining sector as a High Potential Opportunity for investment, noting the ability to supply more than half of Britain's lithium needs and other significant high technology metals.
Cornish Lithium has announced the completion of its geothermal water test site where it will trial direct lithium extraction (DLE) technologies at its lithium in hard rock Trelavour project.
Cornwall has the potential to supply two-thirds of Britain's lithium needs - the equivalent of one million electric vehicles per year, which will greatly assist in the government's planned phase out of new petrol and diesel cars by 2030. 
Darryn Quayle, Mining Engineer & Specialist at the Department for International Trade, commented: "Cornwall not only has the natural resources to meet growing demands for high technology metals, the world-leading mining expertise in the region offer easy access to international networks. As the UK moves towards net zero, Cornwall will be at the heart of the extraction of high-technology metals, growing our economy and establishing a secure and responsible UK supply chain."
Cornish Metals – South Crofty project overview
Since acquiring the project in 2016, Cornish Metals has completed and published maiden NI 43-101 mineral resources for South Crofty using the vast archive of historical production data and more recent drilling completed between 2007 and 2013. In 2017, Cornish Metals completed a Preliminary Economic Assessment that demonstrated the economic viability of re-opening the mine.
P&E Mining Consultants provided an initial MRE in 2016. Since then, additional sampling information has been audited, verified and added to the resource model leading to an updated MRE for the "Lower Mine" and a re-stated MRE for the "Upper Mine" using updated metal prices to calculate tin equivalent grades;

The "Lower Mine" MRE is reported using a 0.6% tin ("Sn") cut-off grade and the "Upper Mine" is reported using a 0.6% tin equivalent ("SnEq.") cut-off grade, the same cut-off grades as the 2016 MRE;

The MRE was prepared by Cornish Metals' in-house geology team and independently reviewed and verified by Nicholas Szebor of AMC Consultants (UK) Ltd ("AMC"), who takes responsibility for the estimate;

The "Lower Mine" contains tin mineralisation within quartz-tourmaline veins or "lode" structures, which are hosted entirely within granitic rocks;

The "Upper Mine" contains tin, copper and zinc mineralisation within quartz-chlorite veins, predominantly hosted within meta-sedimentary units;

AMC will prepare and file an updated NI 43-101 Technical Report within 45 days of this announcement; and

The major lode structures that comprise the Mineral Resource remain open along strike and to depth.