Supply Chain & Operations
FEATURE: The US is Now the Preferred Destination for Gold Mining Companies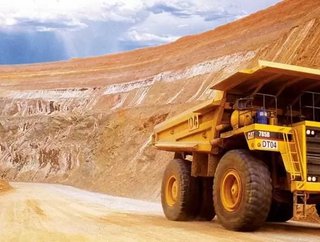 The price of gold is the same around the world but the cost of production unfortunately is not.According to a recent article by Forbes columnist Tim Tre...
The price of gold is the same around the world but the cost of production unfortunately is not.
According to a recent article by Forbes' columnist Tim Treadgold, gold mining companies are earning more from US based mines than anywhere else in the world.
"In the commodity world the value-gap is best illustrated by that universal material gold, with the cost profile of one company demonstrating why the U.S. is a preferred destination for new mine developments," he writes.
Numbers never lie
In his article Treadgold uses South African miner AngloGold Ashanti (JSE:ANG) as a prime example of why the US is the preferred destination for gold mining.
The company, which has four major divisions (South Africa, Africa, Australia and the Americas), reported a four percent increase in gold production to over one million ounces for the second quarter of 2014.
When breaking down production and cost between the four divisions, however, the clear cut winner was the Americas unit.
According to Bank of America Merrill Lynch, the division produced gold at $765 per ounce, almost $100 an ounce less than AngloGold's operations in Africa – which should be the cheapest mining destination.
AngloGold's African operations produced gold at $846/oz and the company's Australian mines at $850/oz.
"When it comes to future investment it is likely that proposals from the Americas division of AngloGold will win a capital allocation ahead of other divisions simply on the question of costs, a situation which could soon attract the attention of environmental groups opposed to most forms of mining," Treadgold says.
New gold reporting metrics
Initiated by the World Gold Council (WGC), mining companies and investors have adopted new metrics for cost reporting and efficiency called all-in sustaining costs, or AISC.
These metrics being used more frequently to capture a point-in-time look at what it costs to run a gold mine and generate today's revenue. This includes everything from G&A expenses and sustaining capital for mines are they age.
"The way companies are using the metrics to describe their performance and to educate employees about the real costs of mining, assisting them to make better cost decisions, is really helping companies to improve their financial performances, while simultaneously improving cost disclosure to investors and interested parties," WGC director Terry Heymann.
While the majority of companies and investors have approved these reporting metrics, not everyone is sold.
Randgold Resources' (LON:RRS) CEO, Mark Bristow, slammed the reporting tool saying ASIC was just "jiggery-pokery."
"Why does the gold industry have to be different? What's the reason? It's because we are not profitable, so we try to make ourselves look profitable," said Bristow.
He added that the gold mining company that had originally promoted and adopted the AISC concept by the WGC had since resigned from the council.
Going for the gold
So why is gold so much cheaper to produce in the Americas? The consensus is generally associated with third-world countries and their economy.
Treadgold cites two major companies and their way of thinking behind the US being a better destination for gold mining.
"Cliffs Natural Resources and Apache Corporation have been targeted by activist funds demanding the sale of high-cost, low-profit, assets in Australia with Cliffs under pressure to sell an iron ore mine in Western Australia and Apache planning to sell a 13% stake in a big Australian liquefied natural gas project being developed by Chevron Corporation."
Many investors have spotted the value gap developing between international mining and oil operations and those in the United States. And many of them are selling off their international assets to reinvest the capital back into U.S. based projects.
Why?
Simply put, the United States has become the go-to destination for gold mining companies.