Supply Chain & Operations
World Gold Council welcomes two new industry leaders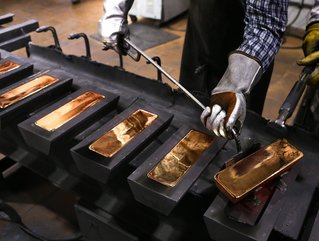 Annual gold demand soared to a new decade high in 2022
Pan American Silver and Osisko Gold Royalties have joined the World Gold Council
The World Gold Council announces that Pan American Silver and Osisko Gold Royalties have joined the World Gold Council as members.
For nearly three decades, Pan American Silver has owned and operated silver and gold mines in the Americas.
Osisko is a precious metals royalty company that holds a North American focused portfolio of over 180 royalties, streams and precious metal offtakes.
Randy Smallwood, Chair of the World Gold Council, said: "We are pleased to start 2023 with the addition of two new members to the World Gold Council. Their diverse experience and expertise across the Americas will bring a wealth of knowledge and insight to our Board of Members. I'm delighted to welcome both organisations to the World Gold Council and look forward to working with them on our shared ambitions for the gold industry."
Michael Steinmann, President and CEO on Pan American Silver said: "Pan American is proud to join the World Gold Council, which is a reflection of our commitment to responsible mining and working with our industry peers to continually improve the performance of our industry for all stakeholders."
Sandeep Singh, President and CEO of Osisko commented: "I am very pleased to announce that Osisko Gold Royalties is joining the World Gold Council. We look forward to working with the various industry participants and WGC members to continue to promote an environment that ensures responsible gold mining and expand the understanding of the gold market globally."