Supply Chain & Operations
FLSmidth bids to buy Thyssenkrupp mining equipment division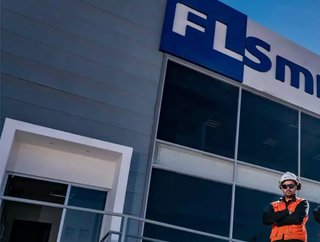 FLSmidth makes a bid to buy German engineering firm Thyssenkrupp's mining equipment division in a possible triple-digit million deal
Following months of negotiations between the Danish and German companies, FLSmidth looks set to secure the acquisition of Thyssenkrupp's mining business in a deal estimated to cost between one-hundred to three-hundred million pounds.
FLSmidth, which aims to deliver sustainable production to mining and cement industries worldwide, announced earlier this year that they were in the final stages of talks over the deal. However, as of yet, nothing has reportedly been secured. 
No details have yet been disclosed regarding the sales and profit figures of Thyssenkrupp's mining division, but private bank Credit Suisse revealed that annual sales at the unit were around €950mn (US$1.1bn) before taking an unfortunate dip following the repercussions of the Covid-19 pandemic. 
Both companies have had a successful year, with FLSmidth's stock up by 1.5% and generating DKK 16.4 billion in revenue, and shares in Thyssenkrupp are also up by 1.7%. The sale of Thyssenkrupp's mining division would be another step closer in the company's efforts to enhance its structure by divesting businesses that are currently underperforming. 
The future of FLSmidth Mining
FLSmidth is ambitious in its target to become a world leader in providing for the digitalisation of the mining industry. Offering its customers access to "productivity-enhancing mineral processing and material handling technology", the company stresses the advantage of utilising digitalisation within the mining sector to improve operations to suit a more financially and environmentally sustainable future. 
As demand for new technologies and products continues to grow, so too does the necessity for minerals, metals and the need to surpass the competition. FLSmidth acknowledges that large deposits are steadily becoming harder to discover, concern regarding water management is on the rise, and ore grades are declining, all factors pointing towards sustainability and innovation within the mining industry quickly becoming a non-negotiable target for all industry leaders. That's why, as a company, it has pledged to help the sector using "game-changing solutions" to help mining reach its true potential in a manner more beneficial to the environment. 
What does the mining division acquisition mean for FLSmidth?
Ultimately, the sale of Thyssenkrupp's mining equipment business will allow the company more room to grow, something it's clearly desperate for. As FLSmidth expands its portfolio of mining clients and continues to generate an increase in annual revenue, the demand placed upon the company's resources and output will require larger investments to be made to accommodate its business growth. 
As potential pioneers of the digitalisation of the mining industry, FLSmidth is evidently keen to stamp its mark of success within the sector and holds high hopes for the exponential expansion of its clientele as mining giants seek out sustainable suppliers and partners for the future.