Supply Chain & Operations
Focus Minerals receives Greenfields Open Pit approval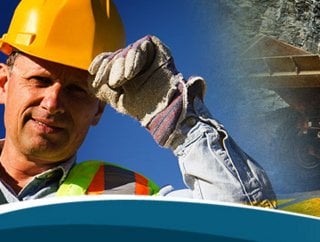 Decision allows gold miner to start mining at Greenfields Open Pit for processing of ore in Western Australia and paves the way for Coolgardie restart
West Australian gold company Focus Minerals has received approval for its Greenfields Open Pit - paving the way for the resumption of the Coolgardie Project.
It allows the start of mining at the pit for processing of ore through the 1.2Mtpa Three Mile Hill treatment plant.
Work is currently underway to finalise the ore reserves for Greenfields, Brilliant South and CNX open pits for inclusion in a new Life of Mine plan.
A mining contractor selection process will start shortly, ensuring adequate resourcing amid prevailing supply and demand constraints in the region's mining industry.
Focus Minerals' executive chairman Wanghong Yang said it marks a strategic milestone for Focus and its operations team.
"Greenfields is the starter open pit ore source in our resumption of mining plan for Coolgardie. The approval of this mining proposal provides greater certainty for Focus as we start mining and ore stockpiling from early CY2023." However, the company states the project delivery may change depending on the mill refurbishment schedule and other factors.
After suspending operations in 2013, Focus is now firmly on the path to "re-emerging as a producer, with exploration at both Laverton and Coolgardie targeting additional higher grade resources to ensure a sustainable restart," according to its website.
The Coolgardie district is located on the western side of the Archaean Norseman-Wiluna Greenstone Belt within the Coolgardie Domain. Gold deposits in the Coolgardie district occur in a number of different host lithologies, including dolerites, gabbros, basalts, ultramafics and diorites.
In the Tindals Mining Centre the gold deposits are hosted within basalt, ultramafic and diorite rock units. In the Greater Coolgardie area the gold deposits are hosted in dolerite, gabbro, basalt, ultramafic and, to a lesser extent, felsic intrusive rock units. At The Mount gold mine, near the town of Widgiemooltha, the deposit is hosted in basalt.
The Coolgardie 2020 PFS was based on the mining of Greenfields and Brilliant South open pits and Bonnie Vale underground.

At that time, the mineral resource was 33.8Mt @2.3g/t for 2.42mn oz of gold, but it has since been revised to 42.2Mt @1.9g/t for 2.6mn oz.