Supply Chain & Operations
G Mining Ventures acquires Eldorado Gold project for $110mn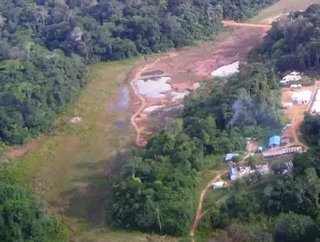 Eldorado Gold sells its Tocantinzinho Gold project in northern Brazil to G Mining for US$110mn to become a 20% shareholder of the company
It's been a successful few weeks for Canadian Mining. TransAlta is in discussions with BHP regarding the potential for collaboration on a solar system in Australia, Pure Gold Mining has surpassed expectations after advancing on one of the highest grade gold mines in the world, and now G Mining Ventures has joined in on the ongoing shower of Canadian success.
In a deal sealed for a cosy US$110mn, G Mining has added Eldorado Gold's Brazilian Tocantinzinho Gold project, which holds a whopping 1.8 million ounces of gold reserves, to its portfolio of mining assets. The sale of the 10-year high-grade gold mine will see Eldorado Gold become a 20% cornerstone shareholder of G Mining.
Canada's mining success continues with G Mining
"Tocantinzinho has all the key attributes GMIN was looking for in an initial acquisition, with clear visibility towards near-term construction and commercial production," says Louis-Pierre Gignac, President and Chief Executive of G Mining. "This is the first step towards our vision of becoming a leading intermediate gold producer. 
"With over CAD$40mn of cash on the balance sheet and additional access to CAD$200mn from Sprotti, we are well-positioned to advance our "Buy, Build, Operate" strategy that includes the acquisition of additional advanced-stage development projects and operating mines. 
"We look forward to having Eldorado as a cornerstone investor and appreciate their confidence in our ability to create and unlock value by carrying out the next phases of the Project."
Back in 2015, a feasibility study was conducted to reveal the mine's potential. With an estimated annual gold production of around 170,000oz at an all-sustaining cost of around US$615p/oz, the open-pit gold mine looks to be an impressive addition to G Mining's operations. 
A

golden

project that holds valuable potential
George Burns, President & Chief Executive Officer of Eldorado, says: "This transaction provides Eldorado with immediate value for Tocantinzinho, while also retaining meaningful exposure to future value creation through our equity stake in GMIN. 
"Tocantinzinho will be a cornerstone asset for GMIN, a team with a strong track record of building mines on time and on budget. We believe they are the right group to responsibly advance the asset, and we look forward to following and supporting their success."
As Canada's mining success steers the industry forward, G Mining and Eldorado Gold have sealed a tight future together, one which holds a golden opportunity hidden beneath the surface at the Tocantinzinho mine.