Supply Chain & Operations
HighGold Mining reports 1mn oz gold at Johnson Tract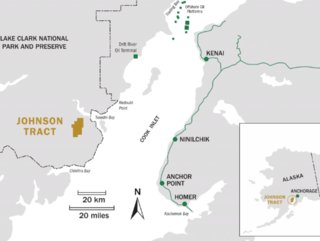 CEO Darwin Green said the Johnson Tract Deposit stands well above the crowd for grade, thickness, and a geometry which will enable lower-cost mining
Canadian gold exploration company HighGold Mining has reported a high-grade Indicated Resource of more than 1mn ounces gold equivalent at Johnson Tract.
CEO Darwin Green said the JT Deposit stands well above the crowd for grade, thickness, and a geometry which will enable lower-cost mining.
"It also benefits from being close to tidewater with CIRI Alaska Native Corporation land title and strategic energy metal co-products," he said.
"In concert with recent metallurgical results, this new resource provides an excellent foundation for future engineering and economic studies. Meanwhile, with drills back turning on the Project, we look forward to continuing to expand the JT Deposit and test several other targets in the extensive exploration pipeline at Johnson Tract, including the exciting high-grade DC and Milkbone prospects."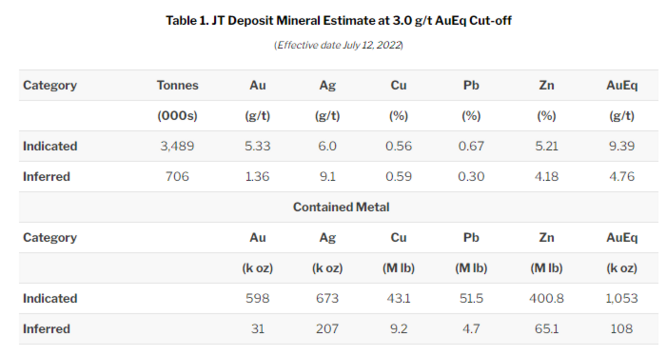 JT Deposit Mineral Resource Highlights
Updated Indicated Resource – 3.49Mt grading 9.39 g/t gold equivalent ("AuEq") for 1,053,000 oz AuEq
Updated Inferred Resource – 0.71Mt grading 4.76 g/t AuEq for 108,000 oz AuEq
Growth – 40% increase in Indicated AuEq ounces and 54% increase in total tonnes (+60% Ind and -19% Inf) over the 2020 MRE
High Confidence – 91% of the total AuEq ounces in the Indicated Resource Category
Peer-Leading Thickness – Indicated resource averages 40m horizontal width, roughly 10 times the mineable width of most high-grade (+5 g/t) underground gold deposits
Ideal Geometry for Low-Cost Methods of Underground Mining – thick, subvertical deposit with potential for lateral development from the valley floor to access the deepest and highest-grade portions of the deposit first and for gravity-assisted, bottom-up mining
High metal recoveries, including global gold recovery up to 97%, utilising conventional processing at a coarse grind size
Expansion Potential – open to expansion along strike/down-dip/down-plunge with numerous high-priority property-wide targets including the Difficult Creek and Milkbone prospects