Supply Chain & Operations
Hochschild Mining explores South American mining operations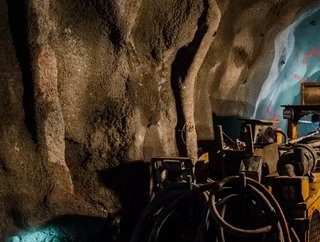 We take a look at Hochschild and its current mining operations and explain the closure of its Peruvian mining operations
With three underground mining sites, Hochschild Mining is a major producer of gold and silver in South America with operations in southern Argentina and the south of Peru, producing around 9.8 million ounces of silver and 175,000 of gold in 2020. The Lima-based company—with a corporate office in London—is also listed on the Main Market of the London Stock Exchange and has over 50 years of operational expertise in its field. 
The company focuses on creating a safe and lucrative working environment, by maintaining its high standards across all mining operations. Hochschild has set out about discovering more areas for long-term projects allowing the company to continuously develop its portfolio and provide support through its in-house knowledge base. 
Hochschild discovers potential mining assets
The company is capable of managing its own exploration efforts with its dedicated team of expert researchers. Thanks to its investment in discovery, Hochschild is capable of opening up new opportunities, including those at its current mining sites that could provide further revenues for the business. The organisation is currently working on projects in Peru and the Americas where it could deploy internal or external resources for its greenfield project, which could result in a significant number of drilling campaigns.
How will the company develop mining operations? 
The business also has widespread development capabilities and is capable of working in varied climates and terrains—from remote locations to high altitude applications—and holds extensive knowledge of operational permissions in the Americas. The company believes it is in a strong position with support from local authorities, although, it will contest the Peruvian government's impact after and alleged illegal closure of two Peruvian mines, due to environmental concerns. 
The country's Prime Minister Mirtha Vasquez said 'there will be no further expansion for exploitation, exploration and even for the closure of mines. We will close the mines as soon as possible', in response to environmental issues, to which Hochschild is yet to receive any formal communication from authorities. 
The conflict around the closure of its mine in Peru will likely cause controversy with the mining sector as major mining organisations, such as Anglo American, Newmont, Glencore, Freeport-McMoRan, and Chinese-controlled MMG and Chinalco, operate in the country. 
Innovation will drive cost-efficiency 
With an extensive knowledge base and increasing innovation, Hochschild holds a significant amount of information on the regions and environments in which it operates. While a serious number of changes take place the company has benefited in terms of cost efficiency and has been successful in meeting its annual targets. 
What's on the agenda for greenfield development? 
With an expected US$11mn investment in greenfield exploration, Hochschild will use that amount to reach the next stage of its project in Snip, Canada, begin drilling in Illipah, Nevada, and Adamera, Washington, and carry out mapping projects across its Peruvian projects, including Pampamali, Ana Lucia, Ballanero, Corvino, as well as Sarape in Mexico. 

For more mining insights, check out the latest issue of Mining Global Magazine.