Supply Chain & Operations
Keliber Assigns FLSmidth to Lithium Mining Contract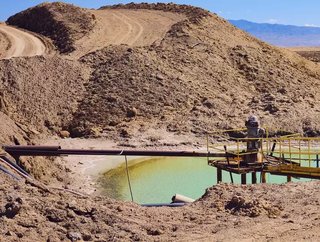 Mining Global magazine takes a look at a recent contract assigned to FLSmidth by Keliber for the mining of a large lithium project in Finland
Faced with increasing demands for conventional battery technology and the emphasis on electric vehicles (EV) manufacturing, the mining of lithium to produce lithium-ion batteries has become significantly more important. However, with tech companies pushing to drive research and development for the technology, the market continues to soak up the limited supply. 
Mining Hard Rock Lithium for the Production of Battery-Grade Lithium
The process of implementing lithium into batteries is a very significant one. FLSmidth, a company that supports zero emissions in mining and cement, recently secured a contract with Keliber to manage a project in Finland. The company will provide process management, as well as the layout and mechanical engineering services at the site, which will mine hard rock lithium for the production of battery-grade lithium. 
At the mining plant, based in the Päiväneva area - located on the border of the municipalities of Kaustinen and Kruunupyy - lithium ore will be processed in spodumene concentrate. Further processes will take place in Kokkola, where the company will transport it to - the end result being lithium hydroxide. 
Hannu Hautala, Chief Executive Office at Keliber says, "We have chosen a partner with considerable experience in the mining industry, including lithium production. Our goal is to build a world-class plant that utilises the best available technology, which means safe, environmentally friendly, and cost-optimised production."
In June 2020, Keliber and Metso Outotec - previously called Outotec - signed an agreement for the basic engineering at the site in Päiväneva. Metso Outotec will be contracted to design the concentrator process and the equipment that will be used for the production process - including ore crushing, sorting, grinding and concentration. 
Mikko Keto, the Mining President at FLSmidth says "We are delighted to receive this process engineering order from Keliber. It is a strong proof-point of our know-how in the lithium arena, where we have been a leading provider of high-performing equipment, solutions, and expertise for well over 20 years. We now look forward to this next step of designing an efficient, world-class, concentrator flowsheet, in line with our MissionZero programme."
For more mining insights, check out the latest Mining Global magazine.