Supply Chain & Operations
Mako Mining unveils US$17.2m gold exploration budget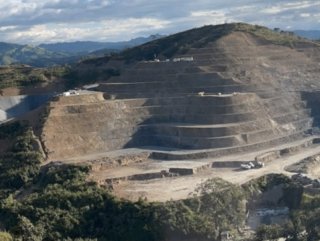 Mako Mining has unveiled a US$17.2m exploration budget targeting San Albino gold mine and Las Conchitas in Nicaragua
Gold and diamond mining company Mako Mining has unveiled a US$17.2m exploration budget targeting San Albino gold mine and Las Conchitas in Nicaragua.
The investment, funded through cash flow, is earmarked for 110,080m drilling across nine drill rigs (75,080m diamond drilling with seven drill rigs, 35,000m reverse circulation drilling with two drill rigs).
Alongside defining additional sources of production for the San Albino gold mine, Mako Mining will look to secure mining permits for new areas of production, complete a maiden resource estimate on Las Conchitas and make "at least" two significant regional discoveries, as well as demonstrate that its fully owned 188sqkm Corona de Oro Gold Belt is an emerging orogenic gold camp.
Mako Mining prioritises mid-stage gold and diamond mining exploration
Just over half (56%) of the 2022 drilling budget is allocated to mid-stage exploration, 25% to advanced-stage exploration and 19% to early-stage exploration.
Arras, San Albino North, Las Conchitas North and Las Conchitas Central are mid-stage exploration projects which include initial drill testing and subsequent follow-up drill programs with the objective of making a new economic discovery and determining the extents of mineralisation.
West Pit, SW Pit and Las Conchitas South areas are considered to be advanced-stage exploration projects where the company plans to delineate mineral resources through drilling and completing accompanying studies. Approximately 27,000m of drilling are planned on these three project areas.
To date, 3,528 m of trenching and 35,520 m of diamond drilling have been completed in the LC-South area.
Potrerillos and La Segoviana, two newly acquired concessions, are early-stage exploration targets that the company is planning to advance to a drilling stage through use of detailed mapping, trenching and soil sampling. Approximately 21,000m of drilling are planned on these two concessions.
The 3.75sqkm Las Conchitas area is situated immediately to the south of the San Albino Deposit and immediately to the north of the historical El Golfo Mine located within the company's El Jicaro Concession.
San Albino gold mine ranks among highest-grade open pit gold mines
The high-grade San Albino gold mine in Nueva Segovia, Nicaragua, which ranks as one of the highest-grade open pit gold mines globally. Mako's primary objective is to operate San Albino profitably and fund exploration of prospective targets on its district-scale land package.
Last month Mako Mining announced the expansion of drilling at San Albino Intersects 22.2 g/t Gold Over 3.3m (Estimated True Width) and 31.7 g/t Gold Over 1.55 Meters (Estimated True Width) Along Strike to the Northeast and Southwest of the Resource Pit Shell.
Akiba Leisman, CEO of Mako Mining, said: "Now that we have clear controls over the geology, with numerous pending holes intersecting mineralisation where predicted, and usually containing visible gold, we are confident that this drill program will expand the mineral resources at San Albino."
The company has appointed Paolo Durand as Vice President, Corporate Development. He has more than 12 years combined Banking, Financial Control & Budgeting, and Business Development expertise in the mining sector.