Supply Chain & Operations
Mercedes-Benz applies brakes to cobalt and lithium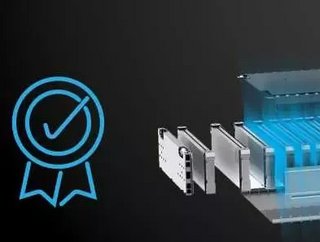 The carmaker is keen to strengthen human rights and environmental protection within its Ambition 2039 framework...
Mercedes-Benz is to apply stringent selection processes to cobalt supply chains and ensure raw lithium is sustainably extracted under IRMA mining standards, as sustainability becomes an increasingly central pillar of the carmarker's purchasing and EV strategy.
The company is being driven by a desire to strengthen human rights and environmental protection within its 'Ambition 2039' framework, whose focus is to reduce CO2 emissions, and becomes reliant on sustainable supply chains for its electric vehicle fleet.
Two years ago, it commissioned the auditing and advisory firm RCS Global to establish transparency over the complex cobalt supply chains behind battery cells and to audit these at every stage in accordance with OECD Due Diligence. More than 120 suppliers were identified and 60 audits were conducted after a corresponding risk assessment. 
As things stand, there are currently no cobalt mines certified in accordance with IRMA's Standard for Responsible Mining. Cobalt is one of the raw materials in batteries that is subject "to intense criticism in terms of human rights," Mercedes-Benz said in a statement. Daimler is committed to combating child labour through education projects in India and the Congo (click here).  
"Our aspiration is very clear: we want our products to contain only raw materials that have been mined and produced without human rights violations. This is one of the core elements of our sustainable business strategy," said Renata Jungo Brüngger, Member of the Board of Management of Daimler AG and Mercedes-Benz, responsible for Integrity and Legal Affairs.
"This way, we are putting an important element of our Human Rights Respect System into practice and are shaping the path to electric drive systems in a sustainable way. If there are any indications of risk, we take another, closer look at the supply chain. This involves us going beyond the direct suppliers and creating transparency, if necessary all the way back to the mine." 
In future, it wants to use post-lithium-ion technologies with new material compositions to completely dispense with materials such as cobalt.  
Mercedes-Benz is also working to ensure that lithium is sustainably extracted and that the IRMA mining standard will be enshrined in supply contracts. 
Sourcing of cobalt and lithium exclusively from certified mines would make Mercedes-Benz AG a pioneer for the first cross-industry 'Standard for Responsible Mining'.