Supply Chain & Operations
Mining Digital news roundup: carbon capture & digitalisation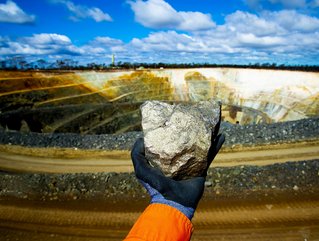 This week at Mining Digital, we looked at mineral exploration Australia, a mine in Zimbabwe using solar power, mining's digitalisation and carbon capture
Kingfisher Mining, the Australian exploration company, has said that drilling is underway at its Mick Well Rare Earth Element project in the Gascoyne region of Western Australia.
In a statement, KFM said that the programme will include 39 drill holes for approximately 4,000 metres. The drilling has been designed to target the high-grade REE mineralisation at MW2, where rock chip results over 40% TREO have been returned, it said. Furthermore, mapping and sampling has delineated five parallel lodes of outcropping mineralisation within a 300-metre-wide mineralised zone.
Caledonia Mining Corporation, the Jersey-headquartered gold producer, has said that a new solar plant at its Blanket Mine in Zimbabwe has started generating power and will, in due course, provide approximately 27% of the mine's average daily electricity demand.
Caledonia said that the decision to build the 12.2MWac solar plant was made in late 2021 due to the unreliability of Zimbabwe's electricity supply. Blanket Mine currently receives its power from ZESA, Zimbabwe's national electricity supplier, but it has been subject to load-shedding and unstable power supply in recent years.
One year on from the commercialisation of MineHarmony, the Industrial IoT operating system developed by Huawei, the Chinese information and communications technology provider has entered the stage of large-scale commercial use, with 5G + AI taking smart mining into a new phase.
The MineHarmony OS is a joint innovation by Huawei and China Energy Investment Corporation. Utilising soft-bus technology, the software helps mining enterprises collect data online, in real time, synchronising the data with equipment and systems across scenarios, thus building a solid foundation for the development of an intelligent mine.
Ma'aden, the Saudi mining giant, has announced the signing of an agreement with Gulf Cryo, a Dubai-based company specialising in managing the carbon full circular value chain – from capture to utilisation – for the setting up of a carbon capture plant in the Kingdom.
In accordance with the agreement, Gulf Cryo will construct and operate the mega carbon dioxide capturing plant within Ma'aden's integrated phosphate complex at Ras Al Khair for a 20-year period, a statement said.