Supply Chain & Operations
Newmont's Expansion of Gold Mining Production in Ghana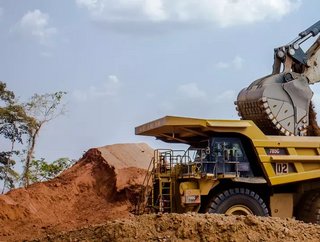 Newmont's has increased its production capacity through its gold mining expansion to the North of the Ahafo region, Ghana
The expansion of mining operations is crucial for industry leaders to continuously provide for resource demand. Newmont Corporation has received the go-ahead from its Board of Directors to advance its Ahafo North project in Ghana.
Meeting Demand Requires Expansion
Newmont Corporation already carries out operations in the Ahafo region at its Ahafo South project - located around 30km away from the new project in the North. The current project remains highly lucrative, with the company expecting it to produce 515,000 ounces of gold this year. The Ahafo North project will provide the company with access to one of the most profitable unmined gold deposits in West Africa, with its expected internal rate of return to exceed the required amounts. 
How Will Newmont Benefit From the New Site?
The Companies new project will be situated in the North of the region, with potential for production of 275,000 to 325,000 ounces per year - at an all-in sustaining cost of US$600 to US$700 per ounce for the first five years. Capital costs are estimated to be between US$750 million to US$850 million. Based on the current gold prices, the compacts will incur a 30% internal rate of return.
The funding for the project will be put towards high-impact activities:
Finalisation of engineering, procurement and construction management (EPCM) services.

Relocating the national highway and support of additional resettlement activities.

Mining development for four open pits.

Constructing and commissioning the plant that produces 3.7 megatonnes per year.

Constructing a tailings and wastewater management storage facility. 

Long-lead sourcing, including the acquisition of 14 Caterpillar 770 haul trucks. 
Tom Palmer, President and Chief Executive Officer at Newmont, says, "I am pleased to announce the approval of full funding for the Ahafo North project, expanding our existing footprint in Ghana and adding more than 3 Moz of gold production over initial 13-year mine life. The development of this prolific orebody will leverage our proven operating model and will be supported by our existing world-class Ahafo South operation. [...] The project will be developed and operated in a sustainable and responsible manner to create value for all our stakeholders."
Providing Sustainable Income for Many
Not only has it proven to be a promising investment, but Ahofa North will also provide around 1,800 jobs during the peak period construction period and around 550 permanent employment positions once operations commence. "Newmont will work to create lasting value for host communities through local sourcing and hiring," the company says. Newmont has also expressed that gender parity in its workforce will be an important aspect of day-to-day production once the site is operational.