Supply Chain & Operations
Nornickel: global palladium deficit to widen in 2021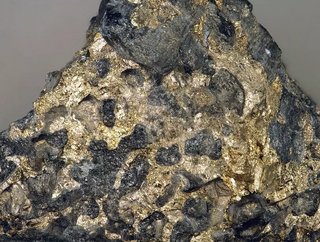 Nornickel expects the deficit in the global palladium market to widen in 2021 due to flooding at its mines and an accident at its plant earlier this year
Nornickel, the world's largest palladium producer, plans to partly compensate for the deficit from its stockpiles left from 2020, it said in a statement, adding that its Global Palladium Fund could also provide metal if there was a need to do so. Shortages are forecast due to flooding at its mines and an accident at its plant earlier this year.
Nornickel
One of Nornickel's two underground mines, hit by a sudden inflow of water in February, has already resumed output at full capacity. The second is expected to restart in early June. Its plant, part of which collapsed during maintenance in February, will return to full capacity by October.
Nornickel currently expects a global palladium deficit at 0.9 million troy ounces in 2021, up from 0.3 million ounces in 2020. It previously expected it at 0.2 million ounces this year.
Nornickel will fulfil all its current obligations with clients this year despite the accidents, which will reduce its production, it said.
It updated its view on the nickel market, currently expecting a 2021 surplus at 52,000 tonnes compared to its previous estimate of 90,000 tonnes. It estimates the surplus at more than 100,000 tonnes in 2022, the world's leading producer of refined nickel said.
Palladium
Nornickel's recently published Metals Market Review further details the outlook for palladium:
"The rebound in the automotive industry in the second half of 2020, especially in China, and processing capacities outages in South Africa kept the palladium market in a 0.3Moz deficit in 2020. This year, the experts see an impressive recovery in automotive demand and other industrial applications almost to the pre-COVID levels, although partially subdued by the chip shortage.
"This recovering demand will be met by the rebounding supply from South Africa and other regions as well as recycling. However, the suspension of Nornickel's concentrator and Oktyabrsky and Taimyrsky mines have widened the expected deficit of current supply vs demand to 0.9Moz in 2021 vs the previous estimate of a balanced market. This deficit will be partially eased by the supply from stocks, including the metal, which was produced but was not sold by Nornickel in 2020, and supply from other stocks accumulated previously."