Supply Chain & Operations
Nutrien set to boost potash output for record year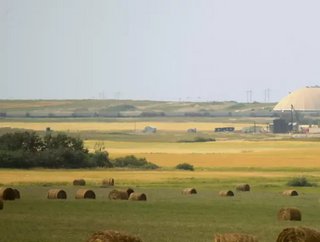 Nutrien will increase potash production by 500,000 tonnes this year, updating guidance for sales volumes to 13.8 million tonnes
Nutrien, the world's biggest potash producer, has announced it will increase potash production by 500,000 tonnes this year, updating guidance for sales volumes to 13.8 million tonnes. Increased first-half 2021 earnings guidance is in line with the strength in global fertilizer markets and strong operational results.
First-half 2021 adjusted net earnings per share (EPS) is expected to be $2.30 to $2.50, up significantly from our previous guidance of $2.00 to $2.20 (first quarter adjusted net earnings per share was $0.29). 
Global potash market conditions are tightening
"We will provide updated 2021 full year guidance at the time of our second quarter results in early August. However, we expect the midpoints of both our 2021 adjusted EBITDA and adjusted EPS guidance to be above the top end of the ranges previously provided at the time of our first quarter results," the company said in a statement.
"In response to continued tightening in global potash market conditions, we are flexing our low-cost network of six mines to draw upon our available capacity in a timely manner and are planning to produce a further half a million tonnes of potash, which is in addition to the half a million-tonne increase announced on June 7, 2021. As a result, we now expect to produce one million tonnes of incremental potash in 2021 compared to expectations earlier this year."
Nutrien set for a record year of potash production
The majority of Nutrien's increased production is expected to occur in the fourth quarter, with some of these additional tonnes expected to be sold in early 2022. The company's updated guidance for potash sales volumes in 2021 is 13.3 to 13.8 million tonnes, which would exceed its previous record high for annual sales volumes of 13 million tonnes set in 2018. 
"The quality and breadth of our integrated network combined with unparalleled expertise in potash mining and an exceptional transportation and logistics system helps ensure our customers have the crop inputs they need to feed a growing world and drives tremendous shareholder value," commented Nutrien's President & CEO Mayo Schmidt.
"With continued strength in global agriculture and crop input markets, we are raising guidance and expanding our potash production by a total of one million tonnes to ensure farmer's get the potash they need."
About Nutrien
Nutrien is the world's largest provider of crop inputs and services, playing a critical role in helping growers increase food production in a sustainable manner. It produces and distribute 27 million tonnes of potash, nitrogen and phosphate products world-wide. With this capability and a leading agriculture retail network, it is well positioned to supply the needs of global customers. Operating with a long-term view, and committed to working with stakeholders to address economic, environmental and social priorities, the scale and diversity of Nutrien's integrated portfolio provides a stable earnings base, multiple avenues for growth and the opportunity to return capital to shareholders.