Supply Chain & Operations
Perseus Mining: sustainable growth through ESG compliance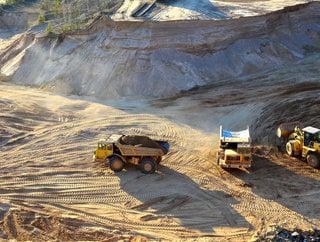 Perseus Mining has experienced exponential growth, supported by its focus on sustainable growth and compliance to ESG principles
Experiencing rapid growth over the past 17 years, Perseus Mining is a West African gold producer, developer and explorer, that manages three mines across the region. In 2004, the company was established as a junior exploration company that first explored the Tengrela gold project in Côte d'Ivoire. Around two years after it became operational, Perseus gained further exploration licenses for Ayanfuri in Ghana, which was previously home to heap leach mining operations, and went to discover further opportunities in the industry. 
Perseus values environmental, social and governance
Sustainable business is at the forefront of its production. The overarched goal of the business is to provide value to all of its stakeholders, which Perseus has realised it cannot achieve without support for environmental, social and governance (ESG). Since its founding, the company has expressed a constant level of commitment towards supporting communities within the vicinity of mining operations. By considering local people as its main stakeholders, the organisation now has a workforce comprised of 96% local employment and 78% of its procurement. 
The management of health and safety, and concerns for the environment and social risks drove many of these opportunities as the business works to maintain sustainable development. With many aspects of sustainability to address, the company is encouraging it as a formal decision-making tool for the business. 
The growth of a mining start-up 
There's no doubt that Perseus mining has seen reasonable success and sustainable performance is important for driving the necessary changes within the business. The company currently operates in line with its production target, which is to drive production to a yearly 500,000 ounces of gold by 2022. 
Its exponential production growth resulted in the mining of 112,786 ounces of gold produced in the September quarter at the time of writing; increasing sales by 10% from the previous quarter. Currently, its financial state is positive. Despite a debt of US$100mn, its net cash position sits at US$96.2mn, which is over US$40mn more than in 2020. 

For more mining insights, check out the latest issue of Mining Global Magazine.