Supply Chain & Operations
Pure Gold surpasses expectations in ongoing chain of success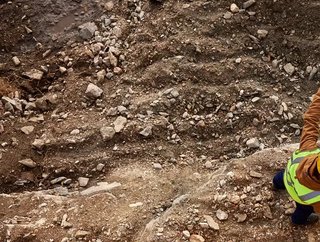 Pure Gold Mining achieves success after success in an ongoing week of wonder as the company advances one of the highest grade gold mines in the world
It's safe to assume that there were celebrations at Pure Gold Mining this week, a few bottles of champagne and some sore heads the following day a small price to pay as the company rapidly approaches an impressive 800-tonne-per-day ore production milestone. A successful commissioning period has led to the mining company becoming Canada's newest gold producer as it focuses on advancing its PureGold mine in Ontario - one of the highest grade gold mines in the world. 
Located in the heart of Red Lake, Canada, Pure Gold Mining has seen the throughput of its operation progress expeditiously from an average of around 577t/pd in June to grow by more than 200t/pd in less than two months. Clearly gaining in confidence following its latest production boom, the company has since set the ambitious target of averaging 80,000 oz/y of gold over the mine's 12-year lifespan, peaking at a possible 125,000 oz/y while mining the higher-than-average grade 8-zone. 
"Commercial production is a significant milestone and marks the beginning of a very exciting growth phase for the company," says President and CEO of PureGold, Darin Labrenz. "By combining stable gold production with the high-grade exploration potential that makes the PureGold Mine so unique, we are making significant progress toward our goal of unlocking the full potential of the PureGold Mine and becoming Canada's next iconic gold producer."
Legacy of success leaves stroke of golden luck
The PureGold site is rooted in mining success. The project currently sits on the site of two former gold mines hosted by the Madsen Mine: the Madsen and the Starratt. Madsen, which was Red Lake's first million-ounce gold producer, recorded a spectacular 2.5 million ounces of gold between 1938 and 1976 with an average of 9.9 grammes per tonne. In 2014, Pure Gold Mining resurrected the inactive property, evidently inheriting the luck that lies dormant beneath the surface. 
With significant infrastructure already in place, Red Lake mining camp has previously produced approximately 30 million ounces of gold in the past 85 years. Pure Gold Mining is on track to become the 16th highest-grade gold mine globally, but the company is cautious to remain strategic in its approach. 
Future targets for continued mining success
Over the coming decade, Pure Gold Mining's first phase is predicted to surpass C$2.3bn in revenue, with the added benefit of C$1.2bn in pre-tax free cash flow. Phase two sees targets aimed at hitting a 800-1,000t/d run rate for plus-100,000oz/y gold production. Phase three has the potential to attain plus-200,000oz/y of gold at a plus-1,600t/d throughput rate through the possible expansion of the current mine and its predicted life for exploration. 
If these statistics aren't enough to convince you of Pure Gold's ever-increasing success, then you need only to turn to its investors. Mining giant AngloGold Ashanti, the Canadian company's largest shareholder and experienced multi-billion dollar gold mining company, clearly has faith in the project's success, as have the likes of Eric Sprott and Van Eck Associates Corp. Its array of prestigious stakeholders and promising phase one results mean PureGold's operations are one to keep a keen eye on going forward.