Supply Chain & Operations
Sierra Metals Acquires Permit for Increase Mining Output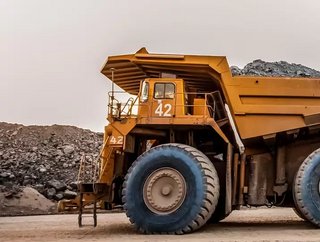 Mining Global discusses potential issues to be faced by the Peruvian mining industry and how Sierra Metals' permit will help them expand operations
Sierra Metals, a Canadian producer of mid-tier precious and base metals, has perceived the necessary permit for operations at its Yauricocha mine in Peru. The permit will provide the company with an extension to its production capacity, which will boost throughput by 20%, resulting in 3,600 tonnes per day. Sierra will carry out a feasibility study at the underground mine to assess the potential of increasing throughput to 5,500 tonnes per day from 2024.
The State of Mining in Peru
The Yauricocha mine is located around 150km from Peru's capital city, Lima. Operations that take place at the mine, which has been open for over 70 consecutive years, account for roughly 60% of Sierra's annual revenue and recorded 75,059 copper equivalent pounds in 2020. However, the mining industry in Peru faces new challenges as a result of the country's elected President, Pedro Castillo Terrones. 
The Peruvian mining industry is a major part of its economy, being second highest to Chile in copper production with 46 mining projects representing a potential total investment of US$56bn. Peru is also one of the top global mining countries for producing silver, gold, zinc, and lead.
 In 2019, the industry accounted for figures in excess of US$28bn in exports. But over the past three decades, Peru has experienced its worst economic decline, with growth falling by 11% and copper production performing 12.5% lower than it did in 2019. This situation is about to get more difficult, and wealth in this industry is soon to change, as Peru's newly elected president intends to draw 70% of profits from mining companies operating in the country and introduce new royalties on mineral sales. 
Sierra Metals' Position in the Industry
Thanks to the acquisition of the permit, Sierra Metals can look to expand its operations and soften the blow of any regulation changes that it may face. Luis Marchese, Chief Executive Officer at Sierra Metals, seems optimistic about the company's growth. 
"I am delighted with the receipt of the ITM permit. The company may now increase throughput at Yauricocha to 3,600 TPD, which represents a 20% increase in throughput. Today's news will further support the company in achieving its annual production guidance," says Marchese. "Additionally, we continue focusing on the completion of the Prefeasibility Study at Yauricocha, which examines increasing throughput to 5,500 TPD starting in 2024, as well as on the Pre Feasibility Studies for our Mexican operations."
Marchese concludes by saying, "2021 continues to be an exciting year for the company as we continue with organic growth plans, including significant brownfield and greenfield exploration programs to support future mineral resource and production growth. Management also continues to focus on improving and modernizing our mine operations, increasing operating efficiencies to improve productivity and reduce costs."