Supply Chain & Operations
Silvercorp: maximising mine life in China's Ying district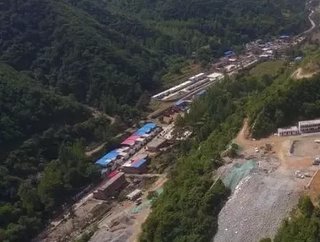 The Canadian miner is balancing profitability, social and environmental responsibility, employee wellbeing and sustainable development...
Silvercorp's Vice President Lon Shaver has revealed how the company is cracking the code to tackle a nest-like swarm of ore bodies across four mining licences at the Ying mining district, rich with silver, lead, zinc and gold deposits. 
In an exclusive interview with Mining Global he discussed the joint venture originally established at Ying in 2003 by Silvercorp making a $5mn investment to kickstart operations. The mines across the property have remained self-funded ever since through a revenue stream that has also delivered profits of $480mn to its shareholders. 
A recently published technical report, completed by AMC Mining in 2020, highlights a bright future for mining across the Ying property. Shaver notes that added to the current inventory, including reserves of around 12 million tonnes, there is also the potential for a 50% increase if further drilling can convert known resources to reserves.
Shaver highlighted the restoration of a 20-year mine life and the potential for a seventh mine (the DCG project) to bear fruit at the property in the future. 
"We've been drifting across towards the fourth licence with recent drilling efforts where we've hit some of these gold zones," he confirmed. "If it all proves to be positive, the next steps would be to get formal permits to develop another mining operation, improve the access and add all the infrastructure required."
Underpinning these efforts is Silvercorp founder Dr Rui Feng's drive to see the Canadian junior set the sustainability standard for others to follow in China's mining industry. 
"To help them maintain that standard, Silvercorp have been working with AMC for a number of years to understand the nature of the ore bodies, the information being collected, how it gets processed and how that picture is applied to operations," said Shaver. "AMC provide trusted expertise on technical reports which will be further utilised by Silvercorp on future projects."