Supply Chain & Operations
Snow Lake Lithium plans first all-electric lithium mine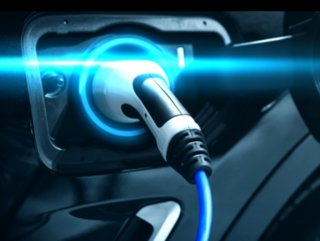 Snow Lake Lithium targets integrated domestic electric supply chain in North America and seeks partnership with automotive OEM or battery manufacturer
Snow Lake Lithium has outlined plans to develop the world's first all-electric Lithium mine in Manitoba, Canada.
With demand for electric vehicles growing rapidly, the global automotive and energy storage industries will be competing to access raw materials, especially lithium, that are a crucial component of batteries, and the company is planning a domestic supply to serve North America's rapidly growing electric vehicle industry.
It believes the future of the US automotive industry relies on sourcing lithium hydroxide on the continent rather than importing it from China and Asia, as well as creating an integrated domestic supply chain. Snow Lake Lithium plans to establish a joint venture to create a lithium hydroxide processing plant and is seeking a partnership with an automotive OEM or battery manufacturer.
Philip Gross, CEO of Snow Lake Lithium, said we are facing a once-in-a-century industrial pivot as North America accelerates towards an electrified future.
"If we don't act now to secure a seamless lithium supply chain from rock to road, the North American car industry will not exist in 10 years' time," he said.
"Our ambition is to become the first fully integrated, carbon neutral lithium hydroxide provider to the North American electric vehicle industry. We are developing the world's first all-electric lithium mine, operated by renewable power, and are currently looking for a joint venture partner to create a lithium hydroxide processing plant in the region."
Based in Manitoba, Snow Lake Lithium will access the US rail network via the Artic Gateway railway, which reduces long road and bus transportation (see 'Rock to Road' graphic below).
Its 55,000 acre site is expected to produce 160,000 tonnes of 6% lithium spodumene a year over a 10 year period. Currently, Snow Lake Lithium has explored around 1% of its site and is confident that this will expand over the course of the next year. Snow Lake Lithium's mine will be operated by almost 100% renewable, hydroelectric power to ensure the most sustainable manufacturing approach.
The Manitoba region has a rich history of mining giving Snow Lake Lithium access to some of the most talented and experienced miners in North America.
"Mining runs through Manitoba's DNA, the evolution of the electric vehicles supply chain offers a once in a generation opportunity to deliver economic growth and secure a sustainable future for mining for the province," added Gross. "We are working closely with Manitoba Province to develop the right conditions to make the most of this opportunity."
Over the coming months, Snow Lake Lithium will continue its engineering evaluation and drilling programme across its Thompson Brothers Lithium Project site, with the expectation that the mine will transition to commercial production in late 2024.
Albemarle ties up with Mineral Resources
Albemarle Corporation recently signed a non-binding letter agreement with Mineral Resources to explore a potential expansion of the MARBL Lithium Joint Venture. The ownership of the Wodgina mine would change from 60/40 to 50/50, and ownership of Kemerton I/II would remain 60/40.
"The expansion of MARBL would be consistent with our corporate strategy to pursue profitable growth and to be disciplined stewards of capital," said Kent Masters, Albemarle CEO. "Broadening our partnership with MRL would allow us to expand lithium conversion capacity with increased optionality and reduced risk to help meet our global customers' growing need for high-quality, reliable lithium supply."
Mineral Resources describes the Wodgina Lithium Project is a Tier 1 asset, containing one of the largest known hard rock lithium deposits.
China lithium spot prices rise after lunar new year

Fastmarkets' price assessment for lithium carbonate, 99.5% Li2CO3 min, battery grade, spot price range, exw domestic China, was 400,000-430,000 yuan ($62,833-67,545) per tonne on Thursday, up by 50,000-60,000 yuan per tonne from 350,000-370,000 yuan per tonne a week earlier. The corresponding assessment of the lithium hydroxide monohydrate, LiOH.H2O 56.5% LiOH min, battery grade, spot price range, exw domestic China, was 340,000-360,000 yuan per tonne on the same day, up by 50,000 yuan per tonne from 290,000-310,000 yuan per tonne a week earlier.

"Several major lithium producers in China put their facilities on maintenance before the new year holiday. They resumed production this week but didn't reach full capacity until now. So spot lithium units have been tight," a Chinese lithium producer source said.
A second Chinese lithium producer source added that its production would not reach full capacity until the end of February. Several market participants told Fastmarkets that Chinese lithium producers did not have any available spot units, adding that some traders may still have some stock, but the volumes would not be large.

"Amid the scarcity of spot lithium units, we received a lot of inquiries for battery-grade lithium carbonate in the first week after Chinese new year, and many customers have urgent needs. But we are sold out," the source said.

Lithium battery demand to grow to US$360bn by 2030
McKinsey predicts the market for lithium batteries would grow to at least US$360bn by 2030 and there is also "a realistic scenario" in which the market grows to US$410bn.
Cell manufacturing, the most important step in the battery value chain, is estimated to account for up to 40% of battery-industry value creation by 2030.
"Early players will lock in supply through long-term partnerships with active materials producers and mines," it notes. "Some raw materials, such as nickel, could become scarce if demand growth outstrips the current supply pipeline. Environmental, social, and corporate governance requirements and geopolitics may further limit the number of suppliers and the volumes available for cell players."
Leading car manufacturers are venturing into battery manufacturing, such as BMW Group, which has signed an agreement with Ganfeng Lithium, a lithium extracting company in China, for supplying LiOH for battery cells owing to the rising penetration of EVs.
Geographically, Asia Pacific dominates the market, holding the largest volume share of 56.3% in 2020 owing to the rapidly developing automotive, glass, and consumer goods industries in China, Japan, South Korea, and India.