Supply Chain & Operations
Taseko Mines targets 115mn pounds of copper at Gibraltar pit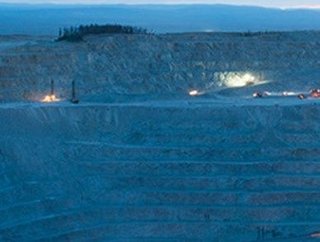 Annual production target set to be "weighted to the back half of the year" according to Taseko Mines CEO after it reports $6mn Q1 net income
Copper miner Taseko Mines reported adjusted net income of $6mn in Q1 after adjusted EBITDA shot up 61% year-on-year to $38mn.
Earnings from mining operations before depletion was $43mn and cashflows provided by operations were $52mn for the quarter.
Stuart McDonald, President and CEO, said copper markets continue to be robust and Taseko's realised copper price of US$4.59 per pound and sales volumes of 27mn pounds drove strong financial results in the quarter.
"Production of 21mn pounds of copper and 236,000 pounds of molybdenum was on plan, as development of the upper benches of the Gibraltar pit progressed," he said.
"The Gibraltar pit will be the primary source of ore for the remainder of this year and grade and continuity of mineralisation are expected to gradually improve as mining advances to deeper benches."
Softer ore in the Gibraltar pit is allowing for increased milling rates, in line with expectations and historical performance, he added.
Taseko is the owner (75%) and operator of the Gibraltar copper-molybdenum mine, located in south-central British Columbia, the second largest open pit copper mine in Canada and the largest employer in the Cariboo region.

"Mill throughput averaged over 87,000 tons per day in March, and 90,000 tons per day in April, well above name plate capacity. We continue to expect 2022 copper production of 115mn pounds (+/-5%), with production weighted to the back half of the year."
McDonald said it is seeing some inflationary pressures on certain input costs, most notably higher diesel prices, which contributed to an overall 9% (or $7 million) increase in total site costs at Gibraltar this quarter. Operating margins are expected to improve as copper production increases over the remainder of the year.
In March, it announced a new 40% larger mineral reserve for Gibraltar, extending the mine from 16 to 23 years. The new reserve has the same average grade as the previous, but with a slightly higher strip ratio in the latter half of the mine life.
The increase in reserves was a result of updating pit designs using a copper price of US$3.05 per pound (previously US$2.75 per pound), which is still conservative but more in line with the current long-term consensus price of US$3.50 per pound. The after-tax NPV8 of Gibraltar at the long-term consensus price is now $1.1bn for Taseko's 75% share of the mine.
"At Florence Copper, we are still waiting for the draft Underground Injection Control permit to be issued by the US Environmental Protection Agency, which will initiate the 45-day public comment period," he said.
"This process is taking longer than expected, but we are in regular contact with the EPA who continue to confirm that the process is advancing towards the issuance of the draft UIC permit shortly. During the first quarter, we spent a further $25mn on procurement of long-lead time items and other pre-construction work. We are well positioned to move into the construction of the commercial production facility upon receipt of the final permit."
Copper miner Taseko Mines Q1 review
First quarter earnings from mining operations before depletion and amortization* was $42.8mn, adjusted EBITDA was $38.1mn and cash flow from operations was $51.8mn;
Gibraltar sold 27.4mn pounds of copper in the quarter (100% basis) at record average realized copper prices of $4.59 per pound in the quarter resulting in $118.3mn of revenue;
The Gibraltar mine produced 21.4mn pounds of copper and 236,000 pounds of molybdenum in the first quarter. Copper head grades were 0.19% and copper recoveries were 80.2%;
Total site costs* increased by 9% in the quarter primarily due to the impact of higher diesel costs;
Adjusted net income was $6.2mn ($0.02 per share) and GAAP Net income was $5.1mn ($0.02 per share) and were reduced by a $2.3mn realized derivative loss ($0.01 per share) related to copper options that expired in the quarter;
The Company has approximately $273mn of available liquidity at March 31, including a cash balance of $213mn and its undrawn US$50mn revolving credit facility;
Development costs incurred for Florence Copper were $25.2mn in the quarter and included further payments for major processing equipment for the SX/EW plant, other pre-construction activities and ongoing site costs;
The Company now has copper collar contracts in place that secure a minimum copper price of $4 per pound for more than 90% of its attributable production in 2022;
The EPA continues to advance their review process and is expected to publicly issue the draft Underground Injection Control permit shortly, and then a public comment period will commence; and
In March, the company announced a new 706mn ton proven and probable sulphide reserve for the Gibraltar mine, a 40% increase as of December 31, 2021. The new reserve estimate allows for a significant extension of the mine life to 23 years with total recoverable metal of 3.0 billion pounds of copper and 53mn pounds of molybdenum.