Supply Chain & Operations
The legal options for companies faced with illegal miners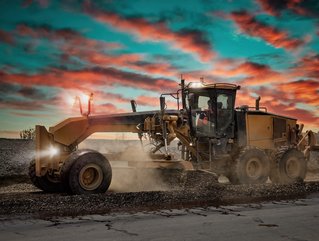 Timothy Foden, partner at law firm Boies Schiller Flexner, explores the legal options for mining companies faced with illegal miners and blockades
In May 2022, after hours on a jarring dirt road in East Africa, I approached a makeshift security gate made of sticks and refuse. The men and women manning the gate waved our Land Cruiser through and we drove up a sloping hill, passing a shanty village comprised of abodes and improvised cafes selling samosas. Lorries shipped in bottled water, fizzy drinks and other provisions for the temporary community that had sprung up around an illegal mine operating on a once pristine exploration site.
The density of this temporary population should have prepared me for what I was to see when we reached the deposit area, but it did not. As the Land Cruiser laboured up the steep hill, giant mounds of earth began to block our view of the sky. Having ascended the hill and drawn even with the dirt mounds, we saw the pits. Each of the many pits was a different size and shape, but all of them had two features in common – they were both remarkably deep and unsafe, even to this lawyer's eye. The scale of the danger presented by these pits was put in relief by the tiny figures of the men working at depth. While these men toiled with hand tools under the looming hazard of the tottering overburden, the presence of dormant heavy equipment and besuited local government officials indicated that our presence had motivated the bosses of the illegal mining cooperative to give most employees a day off.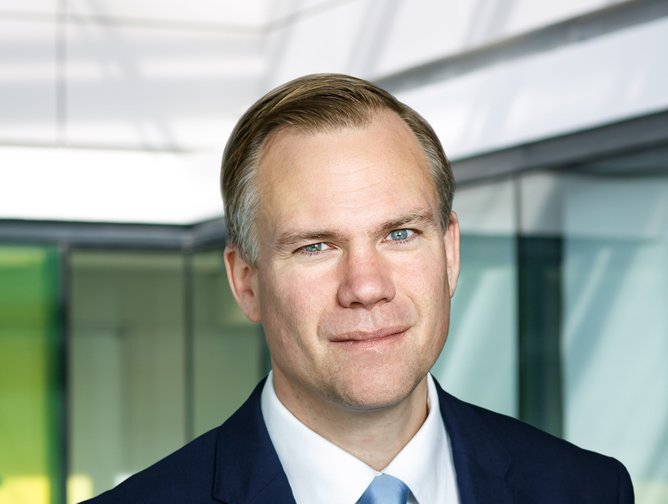 Supporting mining companies hounded by illegal mining operations
Although this was the first time I had seen an illegal mining operation with my own eyes, it was not my first encounter with the practice in Africa and elsewhere. For years I have assisted mining companies who find themselves beset by illegal or artisanal mining operations in jurisdictions stretching from Africa to Latin America. While illegal mining is often a mere nuisance, occurring on the fringes of a mine's operating footprint, increasingly it is conducted with astonishing scale and sophistication. This is what I saw in East Africa, where heavy equipment and paid subcontractors worked hand in hand with a cooperative society using a formalised financial accounting system.
Where illegal mining reaches such a scale, it is crucial that mining companies know their rights under local and international law. Often, government officials are unable or unwilling to intervene to protect a company's property from illegal mining. There are several possible reasons for such inaction: resource nationalism may have prompted States to favour illegal miners over foreign companies; politicians may have electoral motivations not to take action against illegal mining organisations, which can form strong voting blocs; or, sadly, the central authorities simply may not have the resources to establish or maintain law and order. Yet a State's failure to protect the investments of foreign mining companies could breach positive obligations imposed by the State's own law or international law.
The primary source of a State's international law obligations toward foreign investments is a vast network of bilateral and multilateral investment treaties. Most of these treaties require the host State to provide "Fair and equitable treatment" and "Full protection and security" to foreign investments. The latter obligation is most relevant in the context of illegal mining, as it requires the host State to, amongst other things, preserve the public order and normal security situation by use of police and public powers. Put another way, the State has a duty to protect the physical safety of persons and installations connected to a foreign investment – not only from State actors, but from third parties such as bandits, terrorists and, of course, illegal miners. Importantly, most investment treaties also provide access to international arbitration, so that the foreign company does not have to depend on local courts to enforce these rights.
In understanding its rights, the first thing a mining company needs to determine is whether its investments are structured to benefit from the protections of one or more of these investment treaties. If a company within the holding structure is domiciled in a country that has a treaty in place with the host State, then the mining company is likely protected. If the structure does not provide access to an investment treaty, restructuring should be done before the company encounters difficulties arising from the illegal mining activities. Even a company lacking treaty protection may still have options under contract or domestic law.
The impact on local communities and mining companies from illegal mining
Where an investor has a direct contract with the host State in the form of an investment agreement or, in some instances, a mining lease or mineral development agreement, certain provisions in those agreements may obligate the host State to provide protection against trespassing illegal miners. For instance, the oft-overlooked "further assurances" clause of a contract could be interpreted to obligate a State not simply to provide all necessary permissions to a counterparty, but also to apply its police powers to provide law and order at the mine site.
As instances of illegal mining increasingly go from operational irritation to full-scale mine invasion – such as Angolgold Ashanti's experience at the Obuasi goldmine in 2016 – it is vital that mining companies know their legal rights flowing from the State's domestic and international legal obligations to protect foreign investments from illegal mining activities.
Without more widespread recognition of such obligations, the scenes I witnessed in May 2022 will become more common. As I left that scene on the rutted dirt road passing through poor village after village, the true heartbreak of illegal mining became even more apparent. Had the project been developed by its intended investor, the company would have been obligated to build new roads, schools and a hospital – not to speak of the jobs generated by the project itself. As it stood, only a small cadre of illegal miners and, in all likelihood, their foreign benefactors, would benefit from the illegal mining operations I witnessed. The road would remain rutted and the communities I saw would remain poor.