Supply Chain & Operations
Timeline: Newmont celebrates 100 years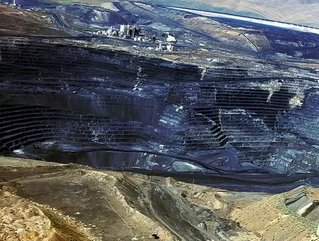 Newmont is honouring founder Colonel William Boyce Thompson's spirit of exploration – we look back across the company's 100-year timeline
Newmont was founded by Colonel William Boyce Thompson in 1921. Celebrating 100 years since its early beginnings in mining in California, Newmont grew to become a geographically diverse and diversified mining house headquartered in New York.
Newmont
Newmont is the world's leading gold company and a producer of copper, silver, zinc and lead. A world-class portfolio of assets, prospects and talent is anchored in favourable mining jurisdictions in North America, South America, Australia and Africa
Following international expansion and series of transformational mergers and acquisitions, today, Newmont is the world's leading gold mining company with 12 operating mines and two joint ventures, all in top-tier jurisdictions.
Timeline
1921 Founded by Colonel William Boyce Thompson as a holding company for investment in global mineral and oil companies, including a 25% stake in Anglo American

1925 Becomes a publicly traded company acquiring interests in Texas oil fields

1929 Officially a mining company with the acquisition of California's Empire Star mine

1937-39

Acquires two historic lead, zinc and gold mines, and opens the O'okiep copper mine in South Africa, becoming a major source of supply to Allied Forces during World War II

1939 Operating 12 gold mines across North America

1947 Fred Searls becomes President after serving as Newmont's exploration geologist

1951 Invests

$13mn in Sherritt Gordon Mines Limited in Manitoba, Canada, to help develop a process that would yield nickel, copper and ammonium sulfate fertilizer

1954 Plato Malozemoff completes his rise from engineer to President inside ten years (he was inducted into the National Mining Hall of Fame in 1994)

1961-63 Newmont returned its focus to gold with the discovery of Nevada's prolific Carlin Trend, beginning production on the world's first open pit 'submicroscopic' gold mine which revolutionises the gold industry

1965 The first gold bar is poured at the Carlin mine

1967-69 Acquires stake in Foote Mineral Company and completes buyout of Magma Copper

1971 Newmont utilises heap leaching technology on sub-mill grade ores at Carlin and celebrates 50th anniversary with revenues of $241mn

1977

CEO Plato Malozemoff organizes a consortium to acquire Peabody Coal. At the time, it is the largest corporate buyout in American history

1980-82

Gold Quarry is discovered at Carlin, Nevada. More than 10 million ounces of gold will come from the mine over the next 25 years.

1987 Major restructuring sees divestment of copper, oil & gas and coal interest

1992 Development begins at Yanacocha

in Peru, which

becomes one of the largest and lowest cost gold mines in the world

1994

Ronald C. Cambre, a chemical engineer, becomes the first outsider to head Newmont

1998

Newmont Mining Corporation and Newmont Gold Company combine assets to form a unified worldwide gold company

2001 Merger completed with Battle Mountain Gold as Wayne W. Murdy becomes CEO

2002 Acquires Normandy Mining and Franco-Nevada Mining to become the world's largest gold producer with annual production in excess of 8 million ounces

2008 Acquires Miramar Mining and the Hope Bay deposit in the Canadian Arctic

2009 Achieves full ownership of the Boddington gold mine after completing buy out from AngloGold Ashanti

2011 Acquires Canada's Fronteer Gold, making it the world's second largest gold producer

2012 Gary Goldberg succeeds Richard T O'Brien as CEO

2019

Newmont combines with Goldcorp in $10bn deal to create the world's leading gold company as measured by assets, prospects and people

2019

Tom Palmer succeeds Gary Goldberg to become the Company's tenth President and CEO
Tom Palmer, CEO, Newmont
"It's an honour to lead Newmont Corporation at such a pivotal time in our history. This milestone offers us a clear moment in time to celebrate our achievements and reflect as we move into the next 100 years of mining," commented Tom Palmer, President and Chief Executive Officer of Newmont.
"Throughout our history, Newmont has been a catalyst for change. With a vibrant history, we have transformed; embracing new jurisdictions and innovative technologies. None of this would have been possible without our people, who have consistently risen to the challenge. I am excited about the strength and stability of our portfolio, the capabilities of our workforce and the opportunities we have in front of us."
Sustainability
A truly global company with more than 14,000 employees around the world at its 12 operating mines, Newmont's organic pipeline is the best in the industry, all underpinned by the Company's clear strategic focus, proven operating model and superior execution. Recognized for its commitment to health and safety, Newmont is an industry leader in environmental, social and governance (ESG) practices.
The company continues to spur change with its climate change targets to reduce carbon emissions by 30% by 2030 and aspirations to be net carbon zero by 2050. With these targets and its culture of superior operational and project execution and focus on delivering sustainable shareholder returns, Newmont looks forward to continuing to deliver on its purpose to create value and improve lives through sustainable and responsible mining.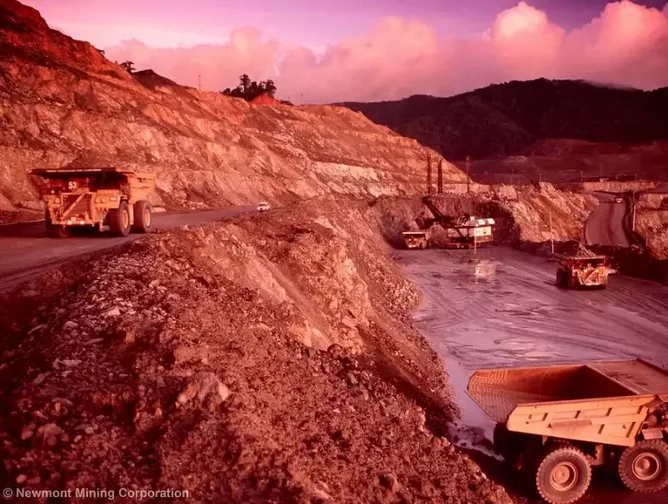 Digital Transformation
Looking to the future, Newmont is achieving operational excellence through digital transformation. The company's digital focus is rethinking the mining life cycle to unlock productivity, improve safety, reduce costs and support sustainability.
Newmont's CIO Luis Canepari revealed how, with the help of partners like IBM, his team is championing the company's digital transformation efforts as it seeks to embrace automation and electrification.
In an exclusive interview with Mining Global Canepari noted that, compared to other industries, mining has been slow to adapt to new technologies. He pledges Newmont is aiming to rethink the mining lifecycle. 
"We've had a huge success with our first electrified mine at Borden, and we're taking all the lessons learned from projects like these, and making them part of our Newmont mining model. Every new mine we're building, we're trying to re-create that digital transformation experience from our other mines."
Read the full story here.