Supply Chain & Operations
UK's Alkemy to build LSM plant in WA's Port Hedland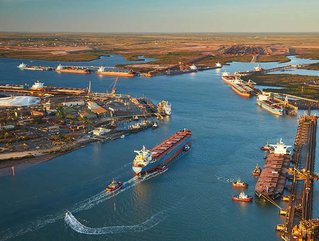 Plant will feed Tees Valley Lithium's Lithium Hydroxide plant at Wilton International Chemicals Park in Teeside, UK
Alkemy Capital Investments, the UK-based firm, has announced plans to build a Lithium Sulphate (LSM) plant at Port Hedland, Australia's largest export port, in Western Australia, to feed its subsidiary, Tees Valley Lithium's Lithium Hydroxide plant at the Wilton International Chemicals Park in Teesside, UK.
The LSM plant will be located in the Pilbara region of Western Australia. Train One of the plant will be set up to process spodumene from Australian lithium miners to produce 40,000 tpa of primary LSM, while Trains Two to Four will add a further 120,000 tpa primary LSM production in future expansions.
The Port Hedland LSM plant, together with TVL's planned LHM processing facility at the Wilton International Chemicals Park in Teesside, UK, will deliver a low carbon, de-risked lithium supply chain between Western Australian spodumene producers and the burgeoning European lithium battery cell market, a statement said.
Alkemy and TVL Director, Sam Quinn, commented: "Alkemy is delighted to announce its plans to develop the Port Hedland LSM plant. Working with leading global metals trader Traxys to source the spodumene feedstock for the Port Hedland LSM plant, Alkemy is now progressing discussions to finalise and secure the optimal site for the Port Hedland LSM plant and the definitive spodumene feedstock agreement to underwrite the development of the plant.
"Building the Port Hedland LSM plant will provide Australian spodumene producers with a complete mid-stream refining solution with direct access to the European market. Importantly, it will also bring major downstream processing and value adding to the Pilbara region of Western Australia, with significant multiplier benefits for the local community, whilst reducing the carbon footprint of the end-to-end lithium battery cell supply chain to meet new European emissions standards."
Supply chain agreement
He added that Alkemy and its wholly owned subsidiary TVL, had recently confirmed a supply agreement with leading global physical trader and merchant in metals and natural resources, Traxys North America, which is a member of the Traxys Group of Company.
This partnership will help source and supply lithium feedstock for TVL's LHM processing facility in the UK. It will also encompass the sourcing and supply of spodumene concentrate to the Port Hedland LSM plant for Train 1.
Furthermore, the Traxys partnership will offer existing and new Australian spodumene producers the opportunity to supply their spodumene concentrate to a merchant mid-stream lithium hydroxide refining solution through TVL's Port Hedland primary LSM plant in Australia and the Wilton LHM plant in the UK, the statement added.
This offering is expected to be attractive to Australian spodumene concentrate producers as it will provide them with direct access to the European lithium battery gigafactory market. In addition, they will be able to avail of downstream processing capacity in Australia at no capital cost, while also reducing net carbon emissions in the lithium battery cell supply chain by lowering the volume of material transported to downstream refining capacity.
Finally, overall delivered costs of spodumene to customers will be lower due to the reduction in transport distances and volumes.
More than 700GW of lithium battery gigafactories are planned for construction across Europe, which will require more than 325,000 tonnes of LHM per annum from 2030, Alkemy said in the statement, adding that there is currently no LHM production capacity in Europe or the UK.
"Approximately half of the carbon footprint of a lithium battery cell is from the mining and transport of the lithium raw materials in the battery cell. Major battery cell manufacturers have stated publicly that the best way to reduce the carbon footprint of battery cell production is to reduce the volume of raw materials shipped around the world by refining lithium raw materials prior to shipping," the statement said.
Optimal site for critical infrastructure and skilled labour
It added that it identified Port Hedland as the optimal site for the proposed new LSM plant for several key reasons:
Proximity to existing and planned spodumene producers in the Pilbara
Well located for the import of spodumene production from other parts of Australia for conversion to primary LSM prior to export to the UK
Access to critical infrastructure, including skilled labour, road, power, gas, water, and telecommunications
Adjacent to world's largest bulk export port and Australia's largest container port; and
Ability to source renewable energy and energy storage from new developments planned in the region, delivering the new LSM plant with low carbon energy sources.
Alkemy said that has commenced discussions with relevant Western Australian Government agencies regarding an appropriate site for the planned Port Hedland LSM plant, and that at this stage, the plant is expected to be located at a site close to Port Hedland.
Construction of Train One of TVL's LHM processing facility at the Wilton International Chemicals Park in Teesside, UK, the first of four trains planned for the site, is due to commence at the end of this year, it revealed.
Initial production of 24,000 tpa of battery-grade LHM is planned for 2024. Once completed, all four trains will produce a total of 96,000 tpa LHM, representing around 15% of Europe's projected demand by 2030.
By sourcing low carbon primary LSM from the Port Hedland plant and powering an electrochemical process with offshore wind, TVL is aiming to supply its customers in Europe and the UK with the world's lowest-carbon lithium hydroxide, the statement concluded.