Supply Chain & Operations
US Congress tries to stop reliance on China for rare earths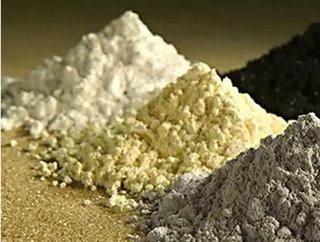 The US House has introduced a bill authored by Republican and Democrat senators, aimed at reducing American industries' dependence on Chinese rare ear...
The measures introduced in the bill would offer tax incentives to American companies engaged in mining, reclaiming and recycling rare earths - critical minerals and metals - from deposits at domestic sites. The bill was drawn up by the Republican Lance Gooden and Democrat Vicente Gonzalez, both of whom represent the state of Texas.
The new bill is Congress's latest move to place a more local emphasis on industrial supply chains, rather than import materials from China and other competing economies. Rare earths are an important part of the national defence effort, and are vital components in a range of other priority industries, from electric vehicles to renewable energy. There has been concern in the United States that China may begin to limit the volume of rare earths that it exports to America, in light of the simmering trade war between the two nations.
In a telephone interview with Bloomberg, Pini Althaus, CEO of USA Rare Earth, which is currently developing the Round Top Mountain deposit in Texas, commented: "The tax incentive seeks to level the playing field with regard to the subsidies China provides from mine to magnet. It would significantly improve the bottom line of any domestic rare earth project."
In another interview with Bloomberg, Jim Litinsky, the CEO of MP Materials - currently the only American mining company involved in the exploration of rare minerals - said that the new bill "lowers the cost of capital, which is the goal because China has lowered the cost of capital for their sector, and our sector needs to be able to compete. It's probably the one thing I've seen everyone get behind".