Supply Chain & Operations
Vast Resources completes milling circuit six weeks early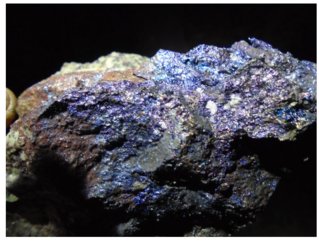 The second circuit at the Baita Plai Polymetallic mine doubles milling capacity at the Romanian plant to 14,000 tonnes per month
Vast Resources has announced that the second milling circuit in the processing plant at the Baita Plai Polymetallic mine in Romania has been completed six weeks ahead of schedule.

The circuit further optimises the operations at Baita Plai and doubles milling capacity at the plant to 14,000 tonnes per month. The mine contains porphyry copper ore, gold, silver, zinc and Molybedenum.​​​​​​​
CEO Andrew Prelea said its mining volumes are steadily increasing, and are expected to increase dramatically with the implementation and ramp up of long hole stope mining commencing from next month.
"The commissioning of this second milling circuit ... will support increased concentrate production moving forward. Our operations at Baita Plai are ramping up encouragingly and I am confident that this will be reflected in our future production and sales reports."
The Baita Plai mine has an initial mine production life of approximately 3-4 years with an in-situ total mineral resource of 15,695 tonnes copper equivalent with a further 1.8mn-3mn tonnes exploration target. The company is now working on confirming an enlarged exploration target of up to 5.8mn tonnes.

Its second Mantis CMR4 production drilling rig was received this month, which will increase drilling by up to 3.5 times with a reduction of labour at the drilling face, thereby allowing additional faces to be worked.

The second drill rig will be deployed during the course of this week to develop infrastructure from below 18 level on the Antonio Skarn, to a planned 21 level elevation for start of the new decline in the first week of Q3 as programmed.

Vast Resources is a UK AIM-listed mining company with mines, development projects and mining interests in Romania, Tajikistan and Zimbabwe.

It is also looking to bring back into production its owned Manaila Polymetallic Mine in Romania, following a period of care and maintenance.

Vast has an interest in a joint venture company which provides exposure to a near term revenue opportunity from the Takob Mine processing facility in Tajikistan. The Takob Mine opportunity, which is 100% financed, will provide Vast with a 12.25% royalty over all sales of non-ferrous concentrate and any other metals produced. Processing of stockpiled ore on site is expected to commence in mid-2022.

In Zimbabwe, the company is focused on the commencement of the joint venture mining agreement on the Community Diamond Concession, Chiadzwa, in the Marange Diamond Fields.