Supply Chain & Operations
Vista CEO announces an important milestone for gold mining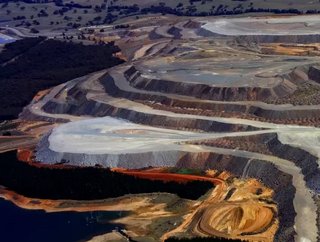 With its definitive feasibility study set to conclude in 2022, the gold mining company Vista Gold anticipates the expansion of its capacity in Australia
The exploration of Australian land allows gold mining operations to adapt and thrive. As one of the major earners for the country, it reaps the benefits of well over 300 tonnes of gold per year.
Vista Gold Corporation's subsidiary, Vista Gold Australia, is the owner of the Mt Todd gold project, spanning over 150,000 hectares south of Darwin. The project incorporates the Batman and Quigley gold deposits, which could reap high rewards for the company. 
How does Vista Gold know this? 
The company is currently undergoing a definitive feasibility study (DFS) in the area and has provided an update on proceedings as it anticipates an expansion of its mining operations. Vista is on track to conclude its feasibility study in early-2022, which involves: 
Completing  the  remaining  feasibility-level  engineering  in  the  process  plant  

Updating project designs to match approved Mine Management Plan;

Mine extension plans based on higher gold prices that will better represent increased gold reserves

Project economic evaluation using gold pricing and costs that reflect the current state of the market

Evaluate capital cost reduction opportunities through third-party power generation facilities and contract mining

An evaluation of autonomous truck haulage to optimise the cost of operations
Feasibility lead to gold mining expansion
The DFS will provide great insight into the properties that are already mined by the company, in an effort to expand its operations through a joint venture and create value for its shareholders. All of the major permits are in place for operations to begin upon completion of the study and the company's Chief Executive Officer, Frederick Earnest is excited for what will follow. 
'We are approaching the achievement of a very important milestone in increasing shareholder value. The Mt Todd DFS is nearly complete and we expect to announce the results early next year. We believe the DFS results, reflective of more detailed engineering and the higher level of precision in cost estimating required for this study, will generate significant interest in the Project from investors and potential partners', Earnest said. 
'In addition to a new mine plan using a higher gold price, which we expect to result in an increase in reserves and a longer mine life, we are completing trade-off studies that have the potential to lower related capital costs. We continue to execute our strategy to seek a partner and believe the DFS will provide the catalyst for accelerating the process. Our exploration drilling program is ongoing and expected to continue through the first quarter of 2022. As part of the Company's normal course of business, we recently filed a Registration Statement on Form S-3 to maintain maximum financial flexibility as we advance toward our goal of a joint venture to develop Mt Todd'.

For more mining insights, check out the latest issue of Mining Global Magazine.