Supply Chain & Operations
Wheaton Precious Metals posts record US$532mn 2021 earnings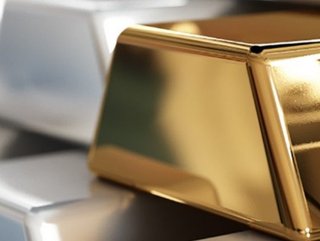 Wheaton Precious Metals' CEO Randy Smallwood attributed its record annual revenues to its diverse portfolio of high quality long life assets
Wheaton Precious Metals posted a record US$592mn in net earnings in 2021 with Q4 earnings totalling US$132mn.
Revenues totalled US$1.2bn for the year and US$278mn for the final quarter, and 2021 production was 752,958GEOs, in line with guidance.
CEO Randy Smallwood attributed its record annual revenue and operating cash flow to its diverse portfolio of "high quality long life assets" as well as focusing on present growth, adding five new streams in the past three months alone. In its 10-year production forecasts it sees annual production climbing to well over 900,000GEO.
Attributable production exceeded Wheaton's forecast at Peñasquito due to higher recoveries as the result of the implementation by Newmont Corporation of the Full Potential program; Antamina, due to higher grades; Constancia, due to higher grades as the result of the successful commencement of mining at the Pampacancha deposit; and Voisey's Bay, due to higher production as a result of Wheaton being entitled to any cobalt processed at the Long Harbour Processing Plant.
Wheaton is bolstering its sustainability efforts, making an initial US$4m commitment to renewable energy sources, while continuing to support community programs around offices and mining partners' sites. It is aiming to be net zero by 2050, which includes targets across Scope 2 and 3 emissions to support a 1.5° C trajectory.
Highlights included a new precious metal purchase agreement on Artemis Gold Inc.'s Blackwater Gold Project in respect of silver production and acquired the existing PMPA held by New Gold Inc. in respect of gold production from Blackwater. It also announced new PMPA on Generation Mining Limited's Marathon Project in respect of gold and platinum production.
Subsequent to the quarter, it has also announced new PMPAs on Adventus Mining Corporation's Curipamba Project in respect of gold and silver production and Sabina Gold & Silver Corp.'s Goose Project in respect of gold production.
Curipamba is forecast to be a high-margin mine in the lowest half of the copper cost curve with a 10-year open-pit mine life and the potential to transition into an underground mine subsequent to the open pit.
On a GEO basis, total attributable Proven and Probable Mineral Reserves for all metals increased by 13%, driven by a 20% increase in total attributable gold Proven and Probable Mineral Reserves, primarily due to recently added PMPAs and increases at Salobo. The company declared a quarterly dividend of $0.15 per common share.