Global zinc production set to ramp by 2.1%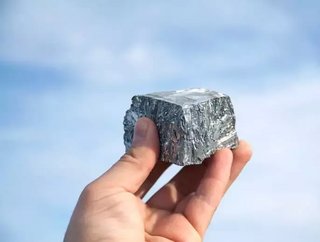 Zinc production is set to ramp globally by 2.1% year-on-year according to a new report from Fitch Solutions. In the coming yearselevated prices encourag...
Zinc production is set to ramp globally by 2.1% year-on-year according to a new report from Fitch Solutions. In the coming years elevated prices encourage miners to restart idled capacity and begin production at key new mines.
The report states: "Global mined zinc production will continue to ramp up as strong zinc prices prompt miners to bring idled capacity back online and invest in new projects. While some capacity taken offline over 2015-2016 was due to permanent mine closures, the return of some stalled capacity and new projects in key countries will drive growth over the coming quarters. 
We forecast global zinc mine production to increase by 2.1% y-o-y in 2019 to 13.3mnt then increase to 15.8mnt by 2028, averaging 2.0% growth."
SEE ALSO:

Minsur to begin construction of $1.6 billion Mina Justa copper project in Peru
Fortescue Metals Group achieves conditional EPA approval for Eliwana iron ore project, Pilbara
Skorpion Zinc: a Namibian flagship
Read the latest issue of Mining Global here
Fitch predicts China's zinc production will edge higher, from 4.3mnt in 2018 to 4.4mnt by 2028, averaging 0.2% annual growth. Despite this muted growth rate, China will remain the largest global producer of zinc by a wide margin. We forecast China's position to erode from 33% of global mine production in 2018 to 28% by 2028. Dominant producers will include domestic miners such as Zijin Mining, which plans to produce 270kt of mined zinc.
Australia's zinc sector will gradually recover as rising prices prompt miners to restart major operations. Fitch forecasts the country's zinc production to increase from 940kt in 2018 to 1.0mnt by 2019, supported by fully operational Dugald River mine. By 2028 we expect zinc production to reach 1.3mnt on the back of rising zinc prices and a solid project pipeline. Junior miners will continue to advance zinc projects in Australia, given the positive outlook for zinc prices over the coming years. Australia's key new zinc project, MMG's USD1.4bn Dugald River, began production in November 2017 and has guidance for 165-175kt of zinc in 2019.
India will increasingly drive global zinc production growth, as the country's key miner Hindustan Zinc Limited (HZL) implements a large-scale expansion plan. This commissioning of various projects will continue to happen over 2019, allowing for mining production gains in both 2019 and 2020, the report notes. 
Fitch highlights Peru's zinc output will increase to 2.1mnt by 2028 from 1.6mnt in 2018, averaging 2.9% annual growth. According to its Global Mines Database, Peru has the third highest number of new zinc projects in the pipeline.