How is Rio Tinto driving low-carbon aluminium production?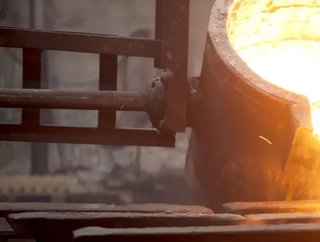 Ivan Vella boasts the efficiency of AP60 technology as Rio Tinto invests in low-carbon aluminium production at its smelter in Quebec, Canada
Over the next 10 to 20 years, we can expect to see various changes occurring as a result of the impending issue of global warming. Rio Tinto has been incredibly supportive of global affairs, such as the coronavirus pandemic—which it continues to support through its vaccine programme—,its commitments to its community and local suppliers, the adoption of sustainable site vehicles and the decarbonisation of steelworks. 
At Mining Global, we were beginning to wonder what else the company is able to give, but it seems the next phase of its sustainability drive is underway. 
Rio Tinto's low carbon investment 
The global mining organisation is investing US$87mn in the low-carbon production of aluminium in Quebec, Canada, comprised of 16 new smelting cells. The aim of the investment is to increase the production capacity at its AP60 smelter by 45%, resulting in an extra 26,500 metric tonnes of aluminium per year. Driving the development of this process is the company's projection for the aluminium market, which it expects to grow at an average rate of 3.3% over the next 10 years. 
How will the investment make Rio Tinto more sustainable? 
The implementation of AP60 technology will assist Rio Tinto in supporting the livelihoods of around 100 employees at the facility. While this is an excellent bio-product of the investment, Rio Tinto also has plans to strengthen its ESG credentials and pave the way for further renewable energy use.
'Rio Tinto is committed to strengthening its position as a leader in low-carbon, hydro-powered aluminium production to meet the clear demand from our customers in North America and Europe', says Rio Tinto's Aluminium Chief Executive, Ivan Vella. 
'Our AP60 technology is one of the most energy-efficient, environmentally friendly and cost-effective systems in commercial production today. It produces some of the world's lowest carbon aluminium with renewable hydropower here in Quebec. We are assessing options for further investments, as we progress the development of the ELYSIS™ zero-carbon smelting technology with our partners'. 

For more mining insights, check out the latest issue of Mining Global Magazine.